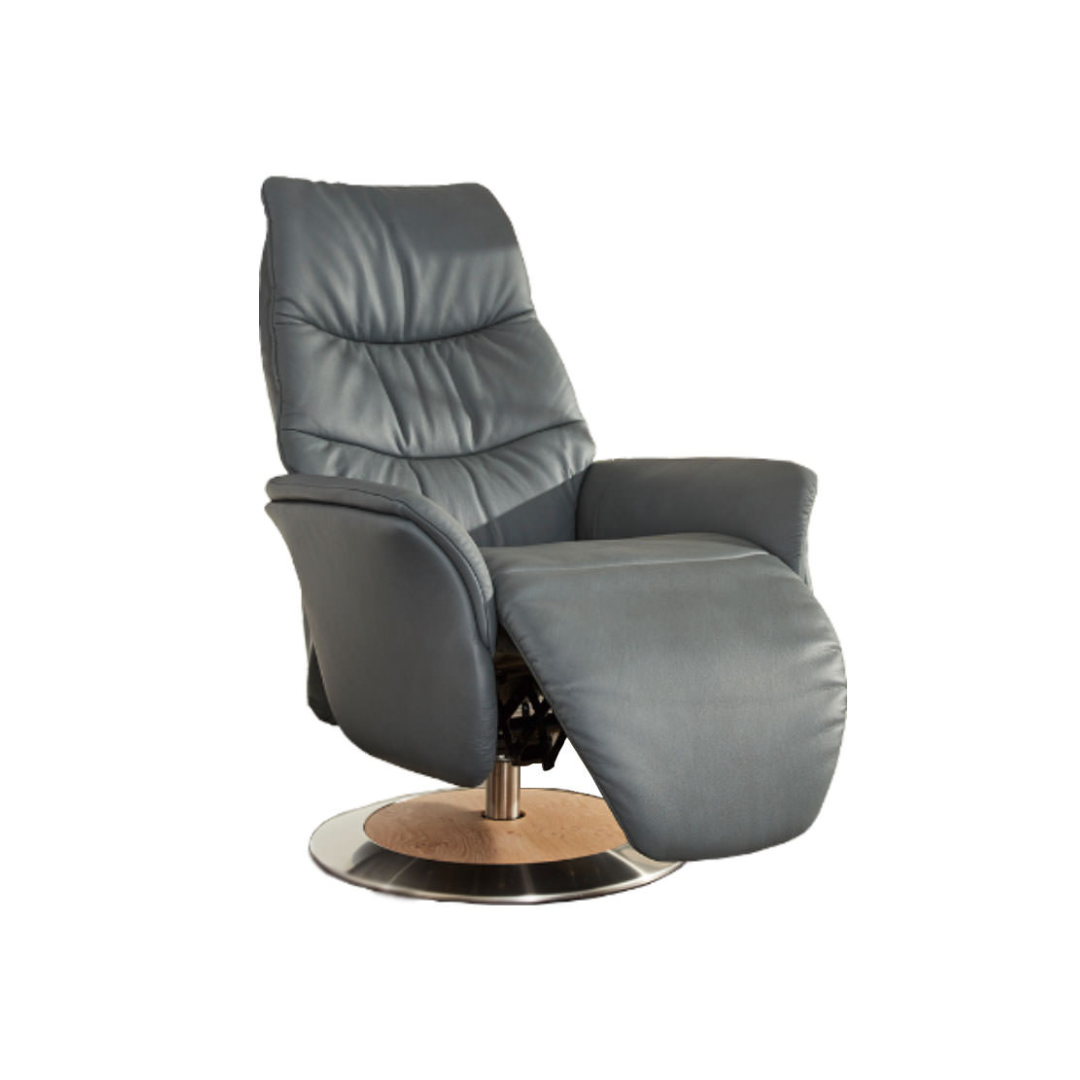 Azure Lift & Rise Chair
---
The Himolla Azure Large Electric Lift & Rise recliner offers a modern twist on the classic armchair, featuring a unique lift and rise functionality. This cutting-edge chair boasts a sophisticated 3-motor system, granting you the freedom to control the footrest, backrest, and even the headrest electrically.
What sets this recliner apart is its seamless integration of an electric footrest that elegantly extends from beneath the seat. To add to its contemporary appeal, the chair also boasts a 360-degree swivel base. Crafted with precision in Germany, the Azure recliner can be customized in your choice of sumptuous leather or premium fabric, along with a variety of base designs and colours.
Enjoy impeccable lumbar support and the luxury of a high backrest, perfect for providing maximum head support. The Himolla Azure is not just a chair; it's a statement piece that combines style, comfort, and innovation.
- Width: 72cm
- Height: 111cm
- Length: 84cm