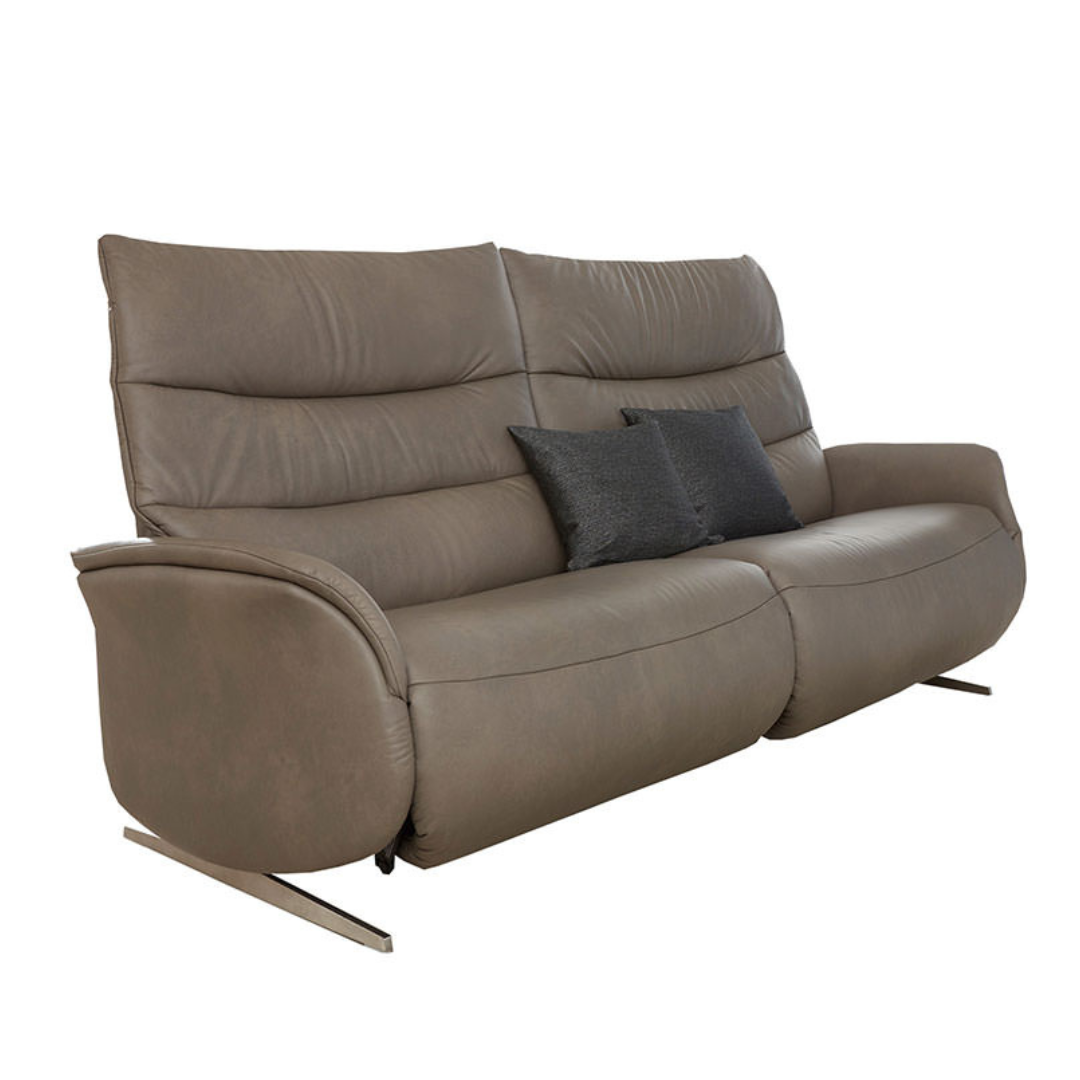 Azure 3 Seater Sofa
---
The Azure collection boasts deep, luxuriously cushioned seats with graceful contours and sleek lines, offering an unparalleled level of comfort. Meticulously crafted in Germany by Himolla, this range exemplifies elegance, simplicity, and comfort. With six decades of experience in crafting premium furniture, Himolla has mastered the art of seamlessly blending practical features, exquisite design, and opulent comfort to create pieces that can elevate any room or lifestyle.
Our recliner sofas are available in two options: the manual-gas sprung recliner or the electric version equipped with three separate motors, enabling individual adjustments for the footrest, headrest, and backrest. Each sofa in the collection features an individually adjustable headrest for a tailored seating experience.
You can also choose between soft and medium seat options to match your personal preferences. The metal runner feet come in two sleek finishes: Stainless Steel or a Powder-coated Anthracite, adding a touch of contemporary sophistication to your furniture.
The Azure collection is available in various sofa sizes, and you can opt for models with recliner functions to suit your lifestyle and space requirements. For a broader selection of fabrics, we encourage you to explore our in-store offerings. Discover the perfect blend of style and comfort with the Azure range, a testament to Himolla's legacy of crafting exceptional furniture.
- Width: 197cm
- Height: 107cm
- Length: 90cm