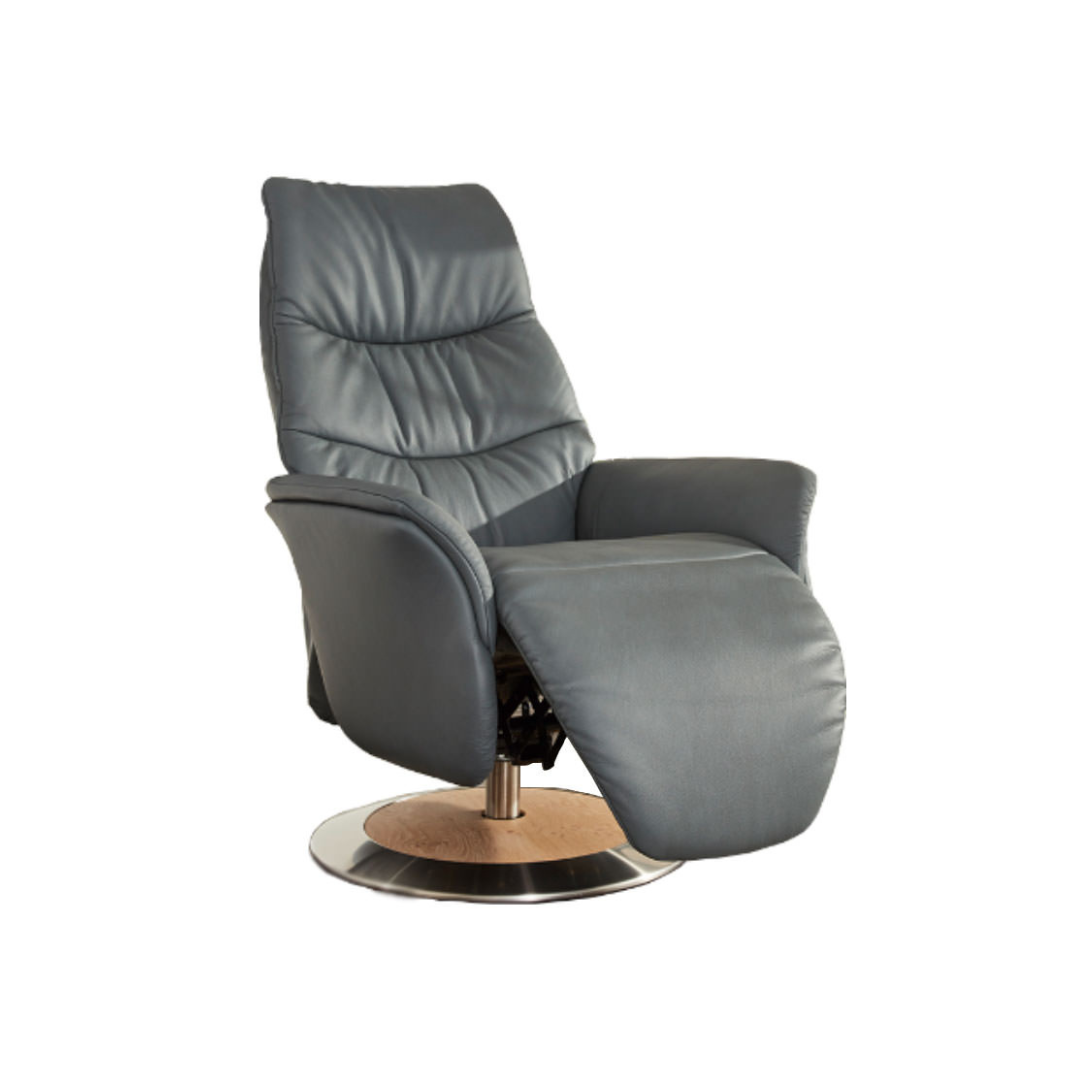 Azure Easyswing Recliner
---
Experience unparalleled comfort and style with the Azure Easy Swing Recliner Chair, featuring an adaptable headrest that redefines relaxation. Crafted with exquisite leather upholstery and meticulous craftsmanship, this chair comes in three sizes and offers a range of functions, allowing you to select the ideal addition for your home.
You can opt for either a soft or medium seat, ensuring your perfect level of comfort. This versatile recliner not only reclines but also swivels, enhancing your seating experience. The integrated footrest provides added convenience, and the individually adjustable headrest caters to your unique preferences.
Choose from a manual gas-sprung recliner option or a power recliner option with two different power settings. The first offers triple motor adjustability for the head, back, and footrest, while the second provides the added benefit of a Triple Motor Lift and Rise feature.
For those seeking different fabric options, we invite you to explore our in-store selection. Elevate your relaxation experience with the Azure Easy Swing Recliner Chair, where style and comfort seamlessly blend.
- Width: 72cm
- Height: 111cm
- Length: 84cm