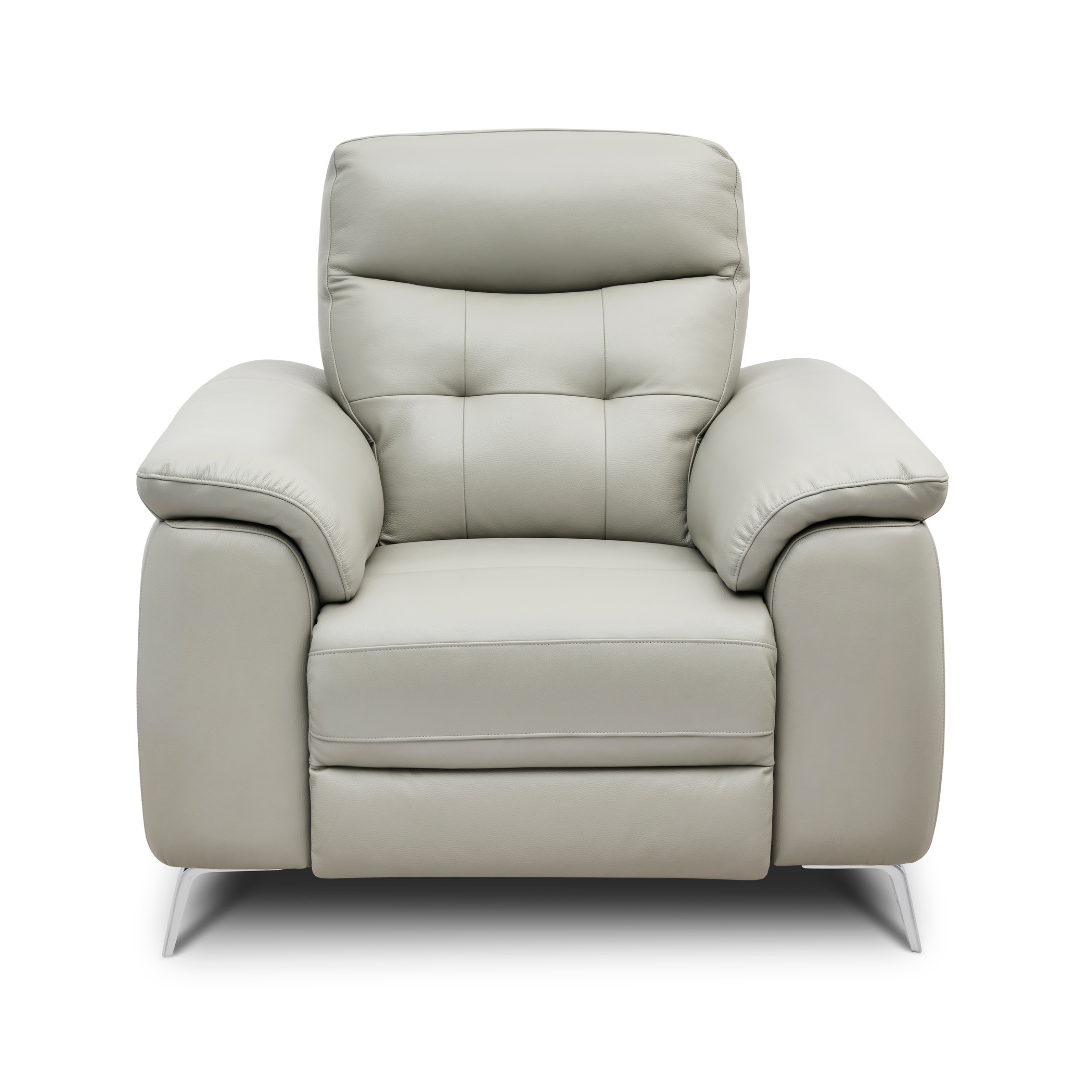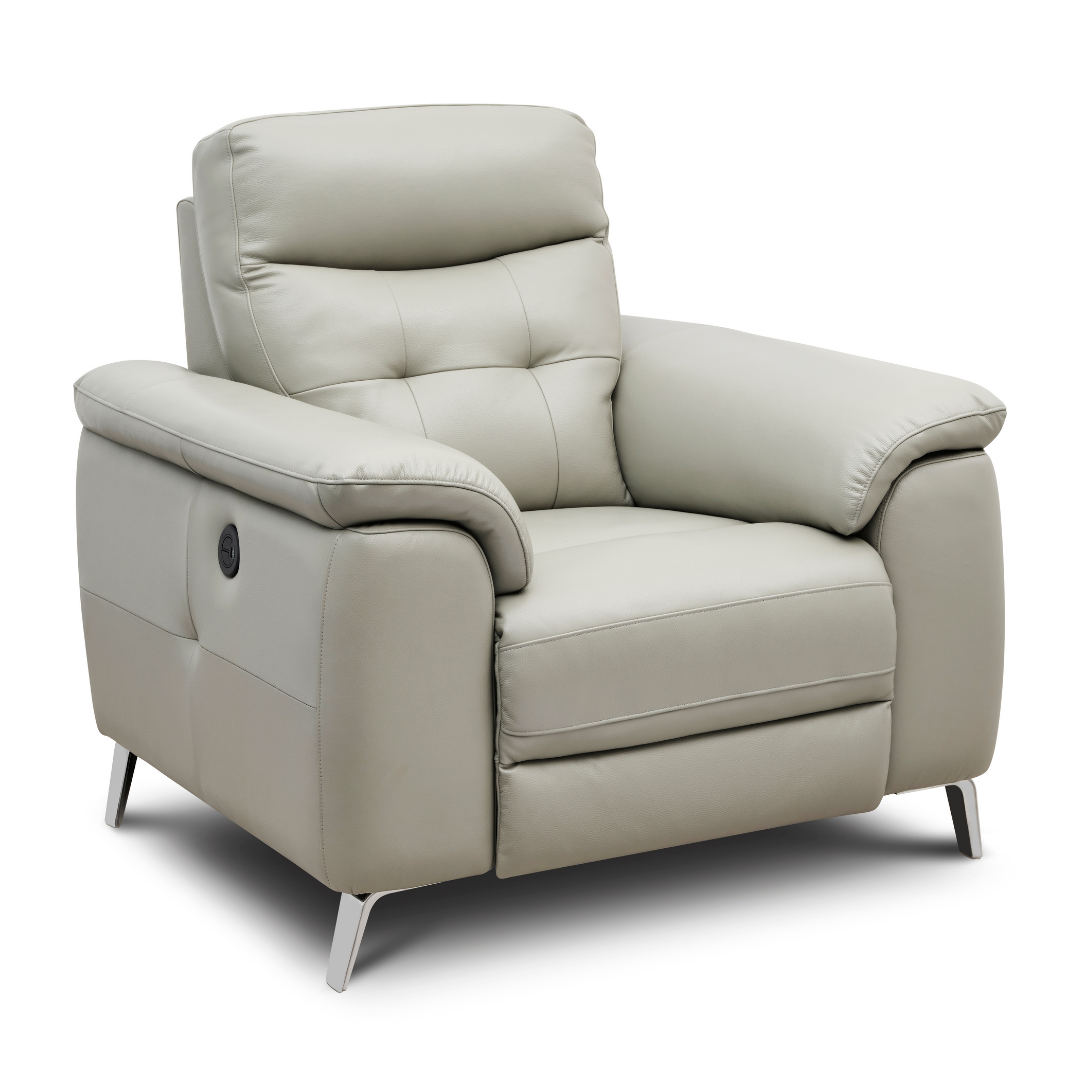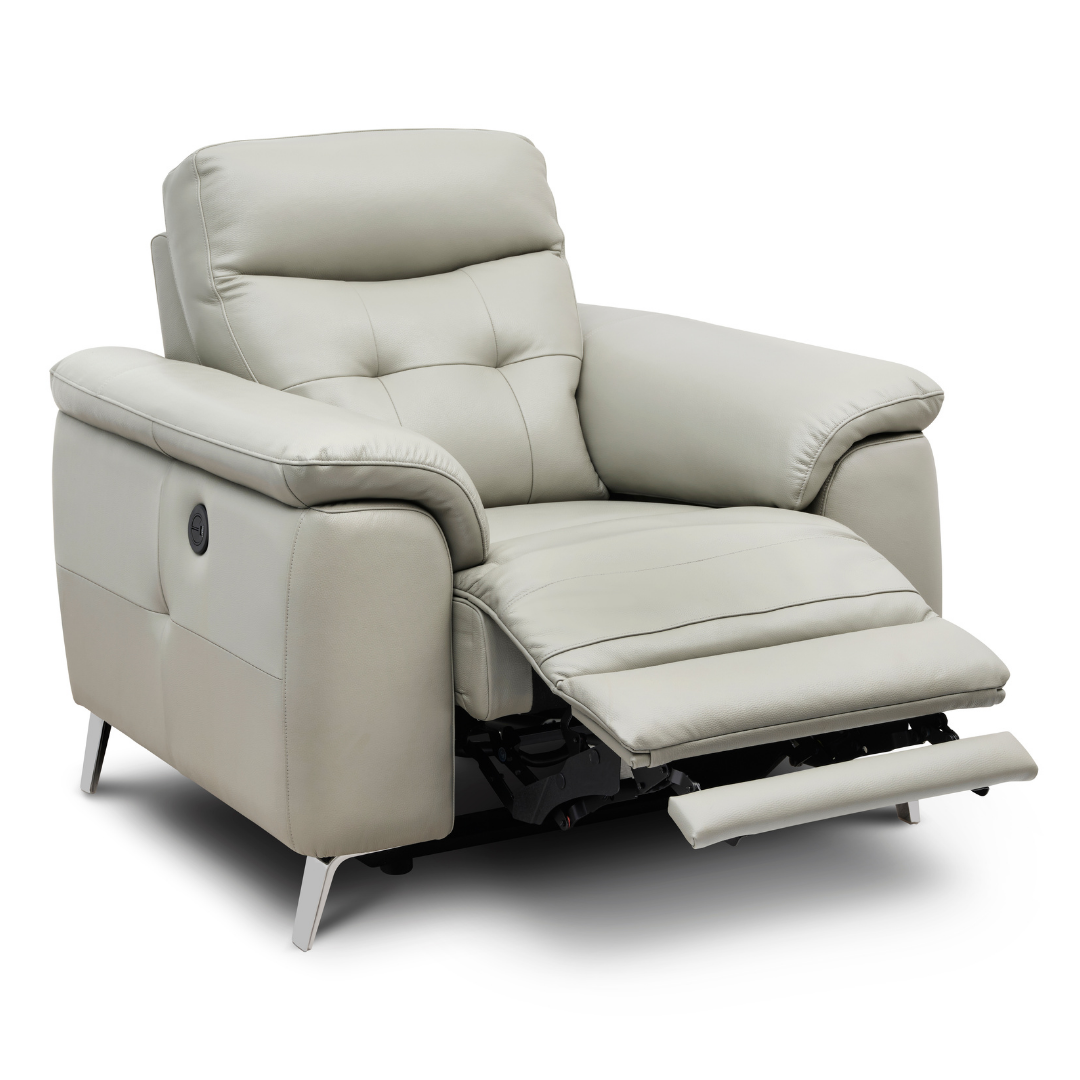 Sloane Armchair
---
Marrying elegant legs with sumptuous padded arms, Sloane seamlessly blends traditional La-Z-Boy features with contemporary design elements, establishing itself as a popular choice for all.

A sophisticated addition to any room, Sloane captivates with its tufted back and arm detailing, infusing a touch of elegance into the space.

The power recliner in this collection is equipped with push-button controls that activate the combined legrest and lumbar recline, delivering instant comfort. For those who prefer a static option, they are also available across the three-seater, two-seater, and chair collection.

You have a variety of attractive fabric and leather colour options at your disposal to complete your desired look with Sloane.

Available in the following recliner options:

Dimensions are Length x Depth x Height in centimetres.

- Power Recliner Chair and Sensor Buttons: 107 x 102 x 104
- Static Chair: 107 x 102 x 104
- Seat Depth: 56