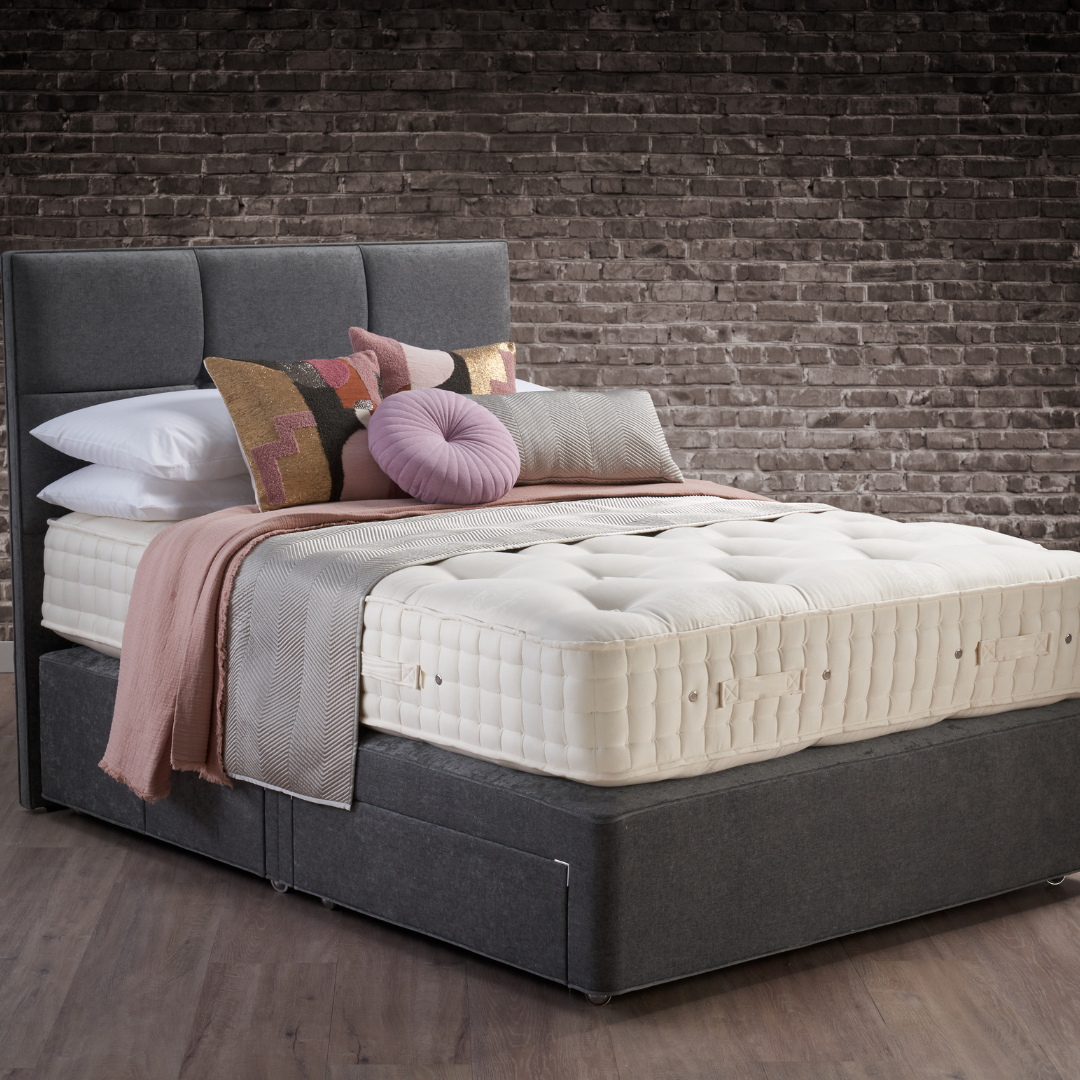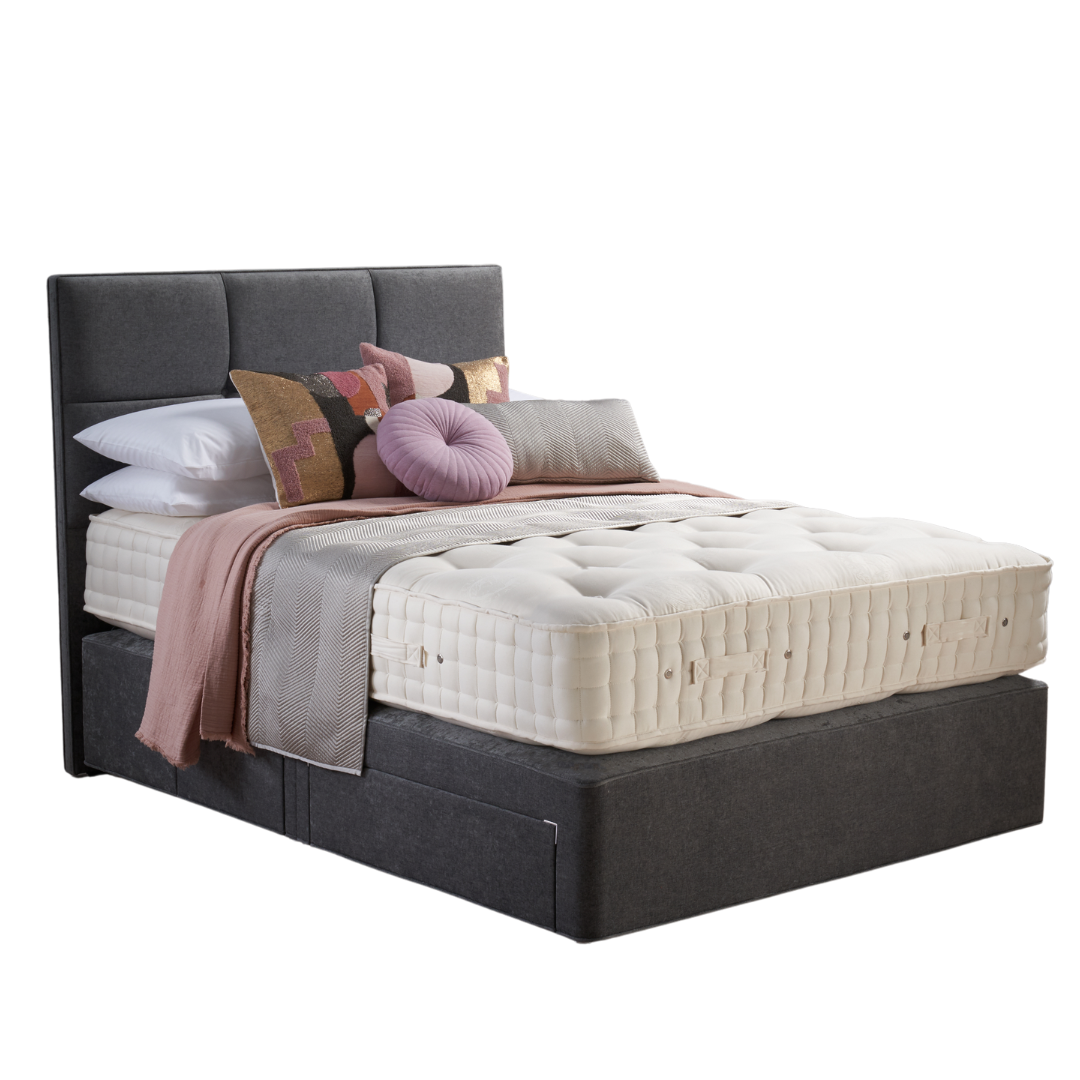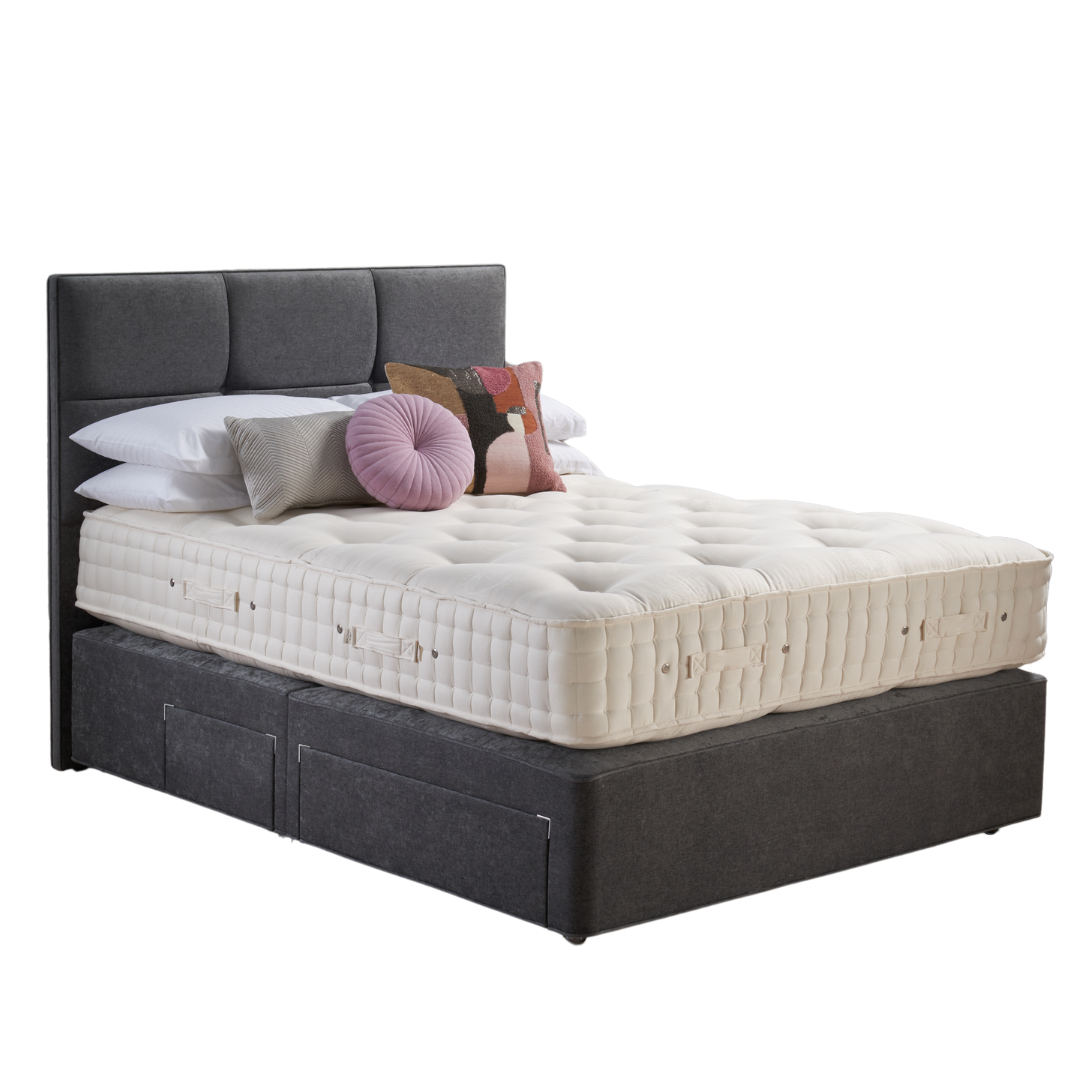 Wool Origins 10
---
Immerse yourself in the luxurious comfort of the Wool Origins 10 mattress—a true testament to the abundance of traceable, assured wool in this seasonal turn mattress, with over 7 fleeces of pure wool from Red Tractor assured farms.

Wool's natural ability to regulate body temperature and moisture makes it an ideal fibre, providing a cool embrace in summer and a cosy haven in winter. Additionally, its natural antibacterial properties contribute to the mattress's overall hygiene.

Enhancing the opulence of this mattress, the Wool Origins 10 features an extra layer of breathable natural Talalay latex. Sustainably sourced, this resilient yet soft material adds a touch of luxury to your sleep experience.

The expertly engineered ReActivePro™ pocket springs, boasting 10 active turns, ensure total body comfort, complemented by Triple Edge Protection™ for true edge-to-edge support.

Relax on a responsibly sourced, chemical-free unbleached cotton and viscose sleep surface that meets all furniture and safety fire regulations without the need for synthetic flame-retardants.

Designed to be turned with the seasons, the Wool Origins 10 is a double-sided mattress available in Medium and Firmer spring tensions (comfort levels), with the additional option of Zip and Link for personalized comfort.

Materials include 7 Fleeces of 100% British Red Tractor Wool, Natural Talalay Latex, and a cotton chemical-free cover. Elevate your sleep with the Wool Origins 10 mattress—a harmonious blend of natural elements and exquisite craftsmanship.

Super King
- Width: 180cm
- Length: 200cm
- Height: 33cm

King Size
- Width: 150cm
- Length: 200cm
- Height: 33cm

Double
- Width: 135cm
- Length: 190cm
- Height: 33cm