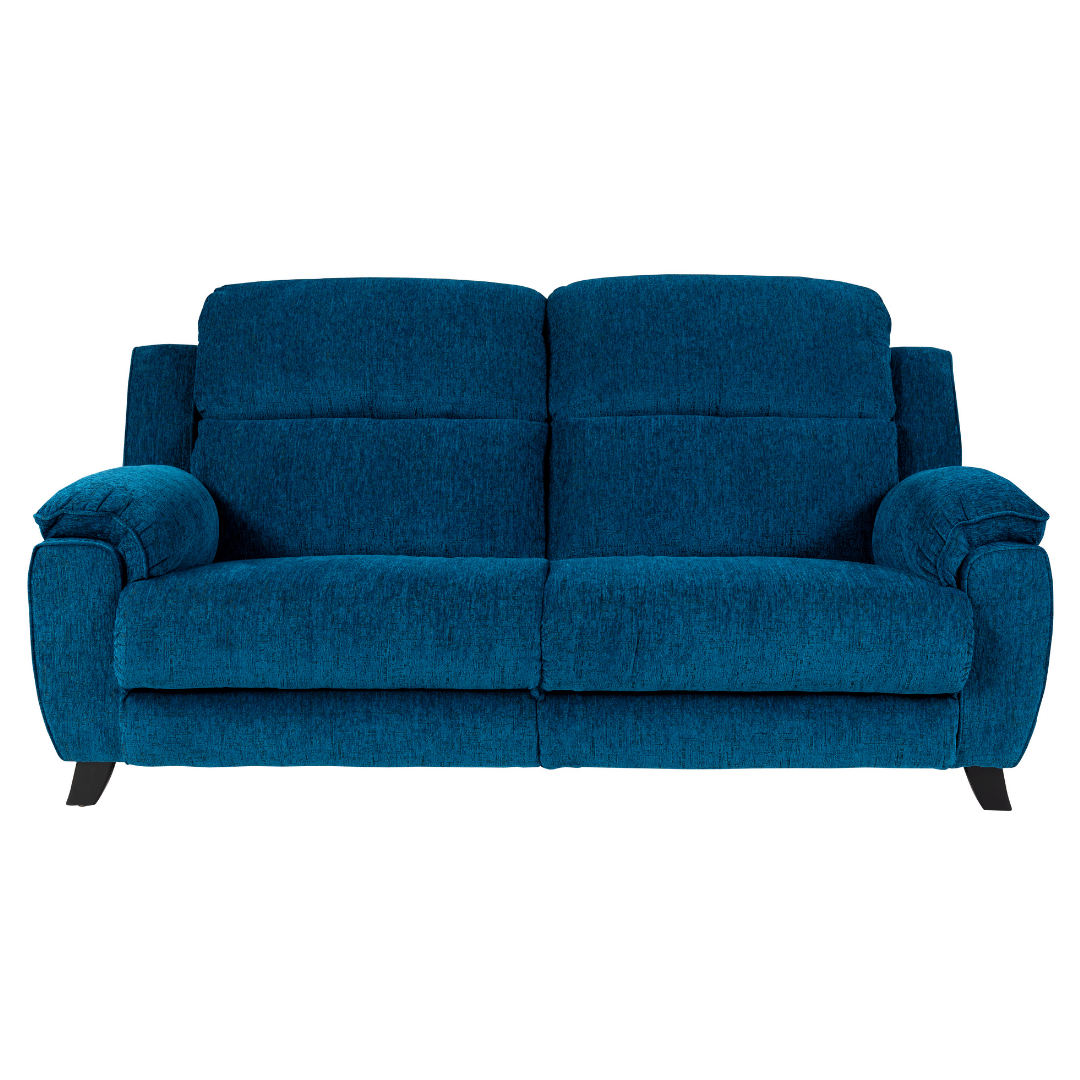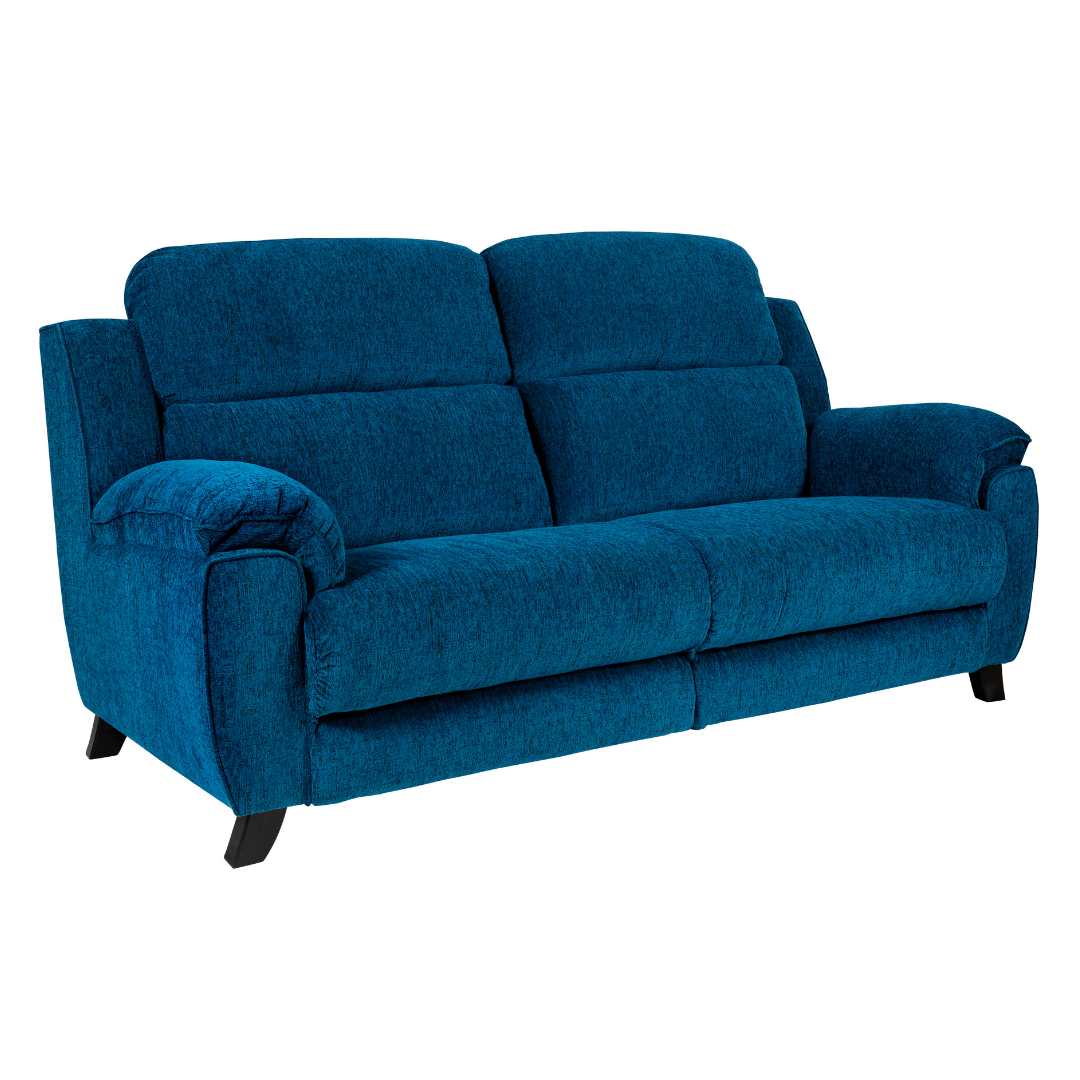 Trent 3 Seater Sofa
---
There's no better way to unwind than with the luxury of our Trent three-seater sofa.

You can choose from a selection of attractive fabric patterns and colour options to personalize this contemporary suite, all resting on solid wood legs. The suite includes a three-seater, two-seater, loveseat, and chair, catering to different seating needs.

Deep-fill padded cushions provide a supportive and restful sitting experience. For added convenience, our power model features a smooth reclining mechanism with a sensor switch. If you prefer a stationary seating option, a static model is also available.

Available in the following recliner options:

Dimensions are Length x Depth x Height in centimetres.

- 3 Seater Power Recliner: 207 x 103 x 97
- 3 Seater Static: 207 x 103 x 97