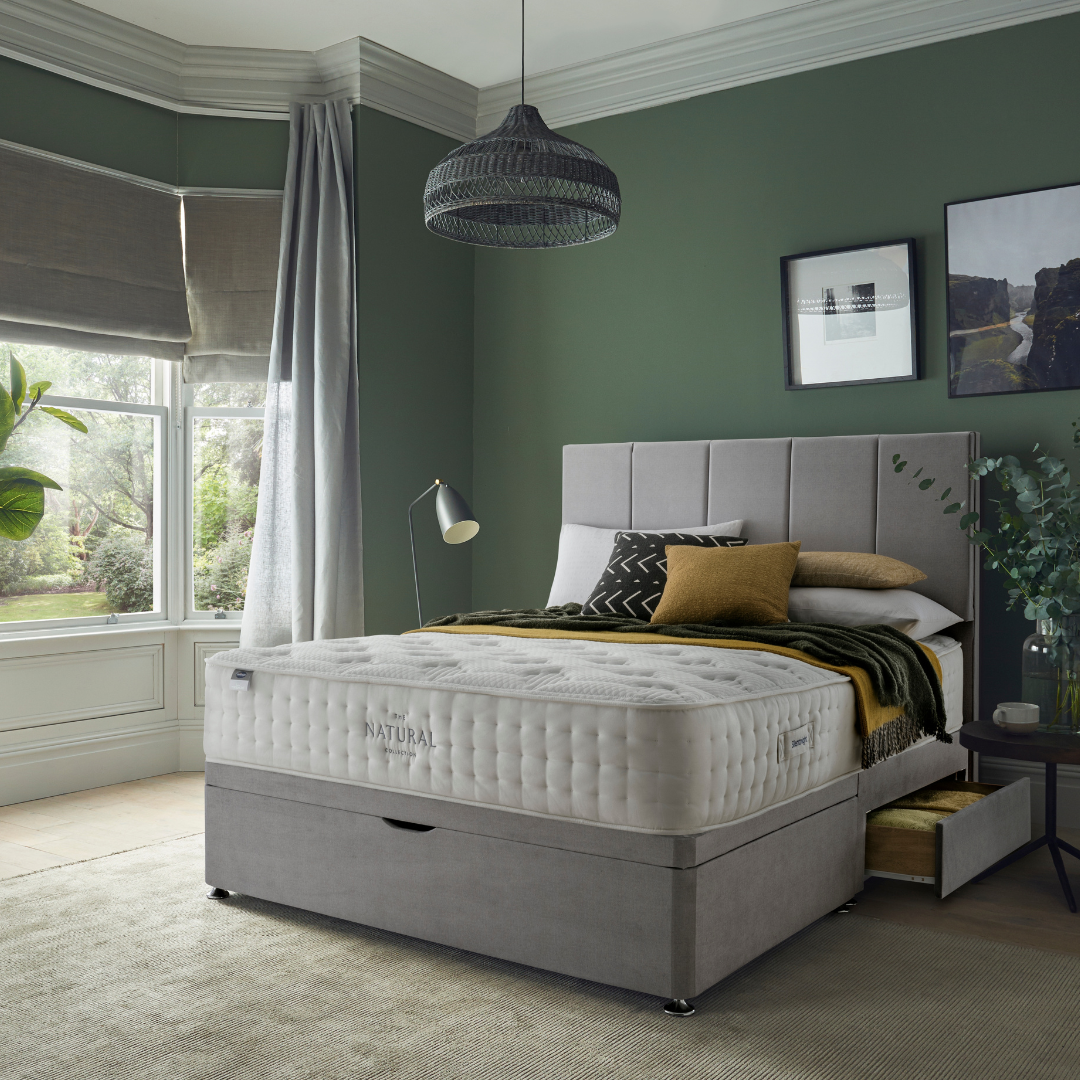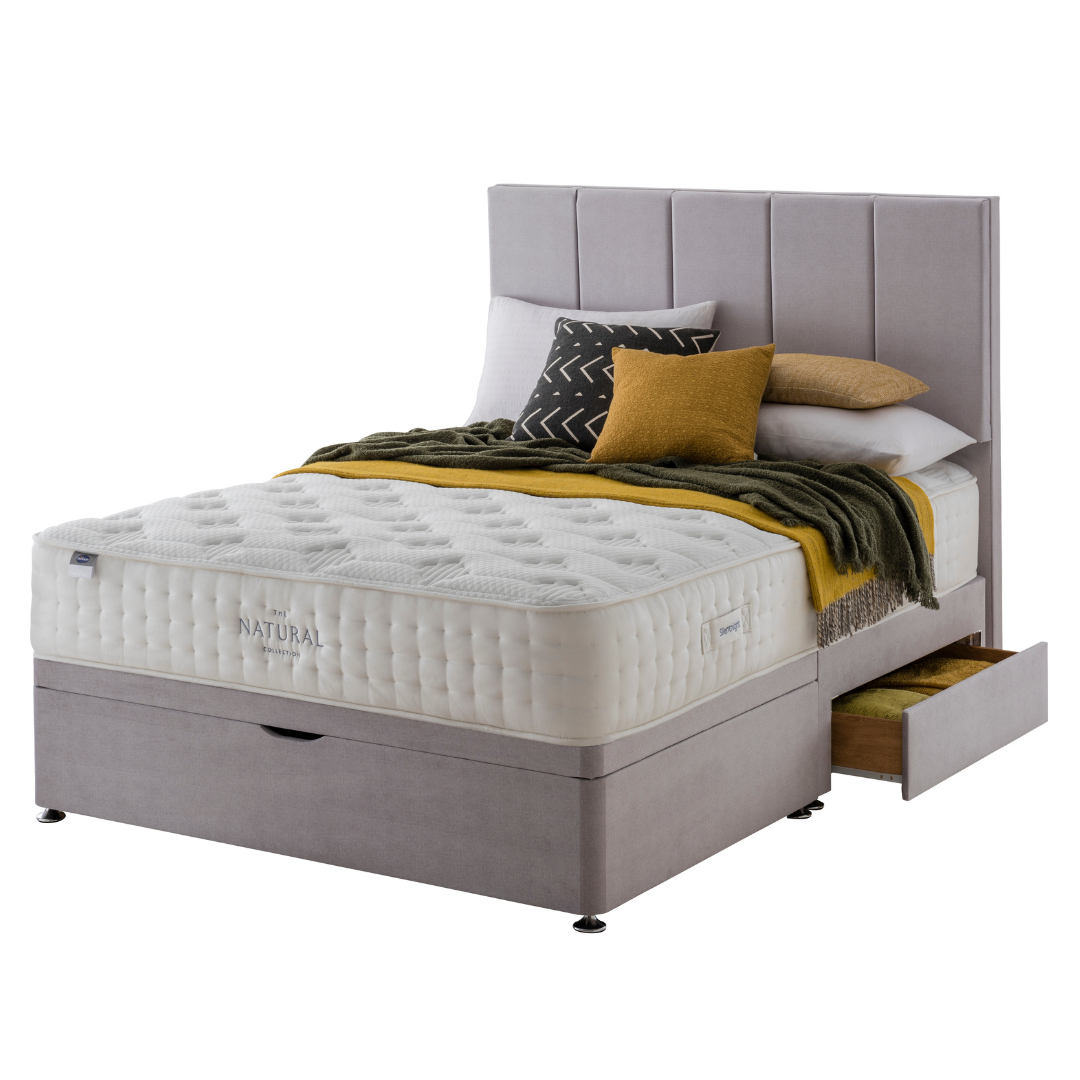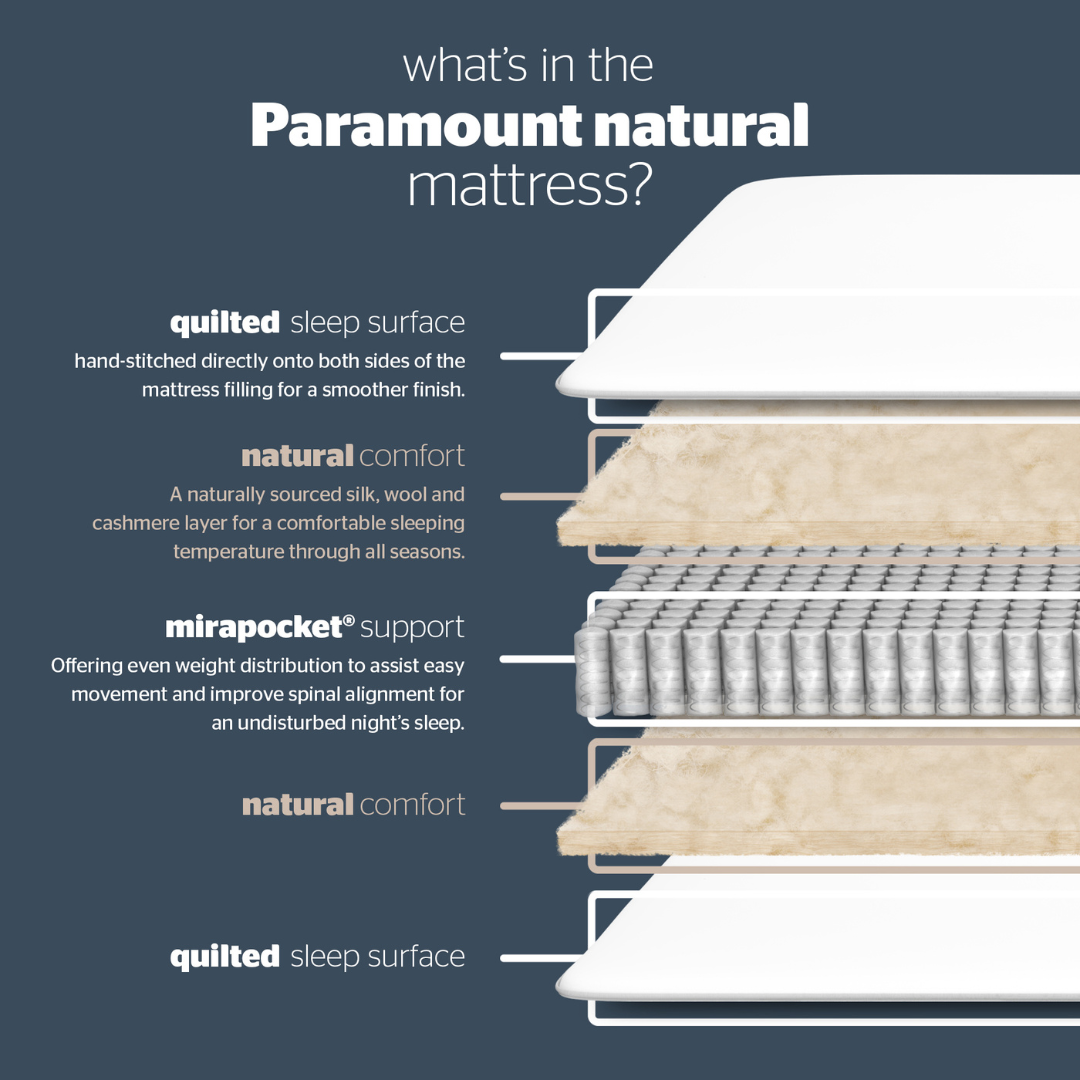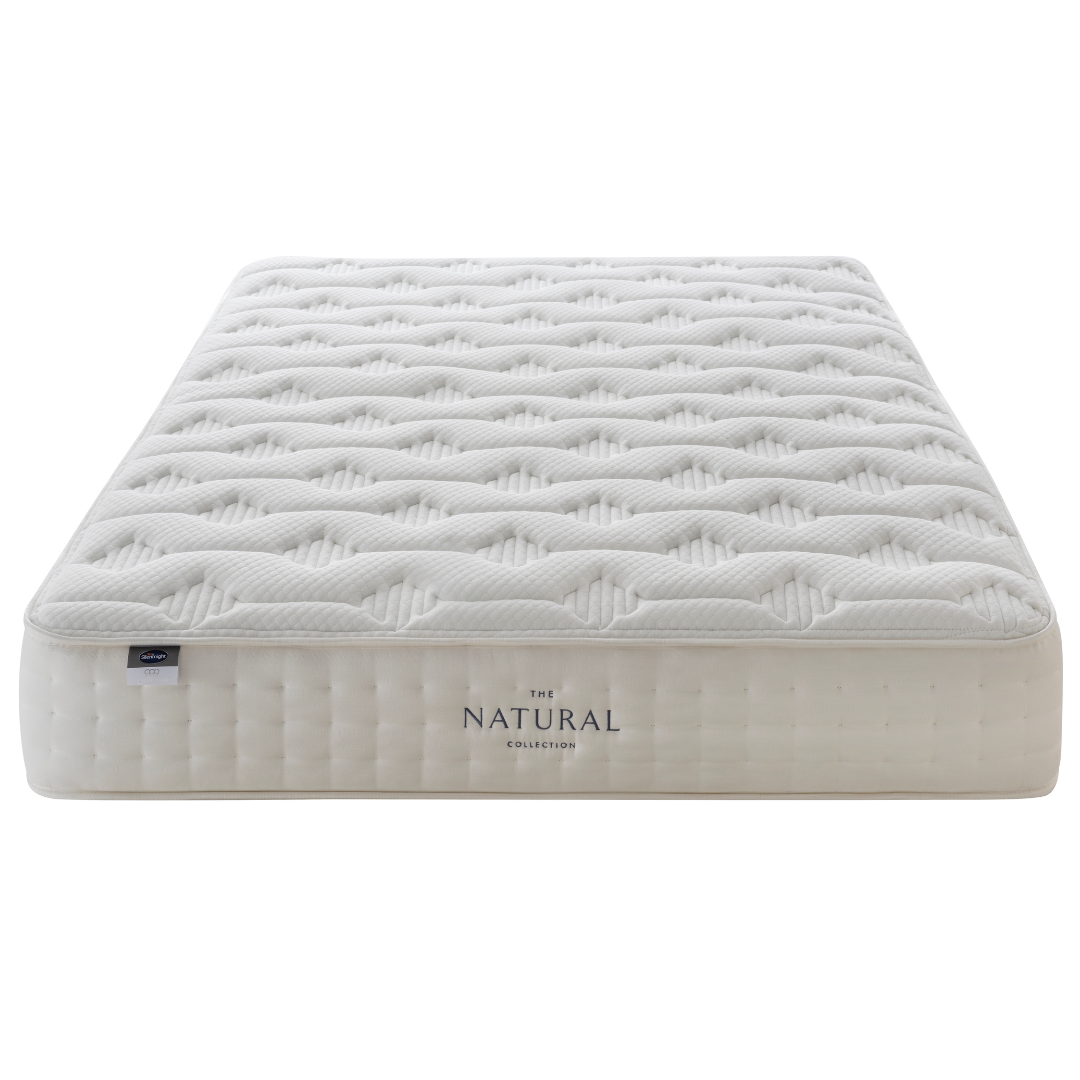 Paramount Mattress
---
Silentnight's Paramount Natural mattress sets a new standard in providing exceptional support and snug comfort. Designed to be double-sided for extended durability when regularly rotated and flipped, the Paramount Natural also boasts a sumptuous quilted cover for the ultimate in cozy sleeping comfort. Discover more about the outstanding qualities of the Paramount Natural:

Mirapocket Springs:
Tailored to the needs of those who prefer sleeping on their back or front, the Paramount Natural offers the perfect level of firm support. This support promotes healthy spine alignment when resting in these positions. With 1400 Mirapocket springs within, this mattress not only ensures even weight distribution but also delivers total body support, ensuring you wake up feeling fully refreshed and rejuvenated.

Luxurious Natural Fillings:
Silentnight has gone the extra mile by incorporating silk, cashmere, and wool into the Paramount Natural. These natural materials have been carefully chosen for their exceptional properties that enhance your sleep experience. From regulating temperature and humidity to offering breathability, insulation, and an ultra-soft feel, these qualities combine to create a sleeping environment that is nothing short of utterly comfortable.

- Single Bed Dimensions: 90cm width x 190cm length
- Double Bed Dimensions: 135cm Width x 190cm length
- King Size Bed Dimensions: 150cm Width x 200cm length
- Super King Size Bed Dimensions: 180cm Width x 200cm length