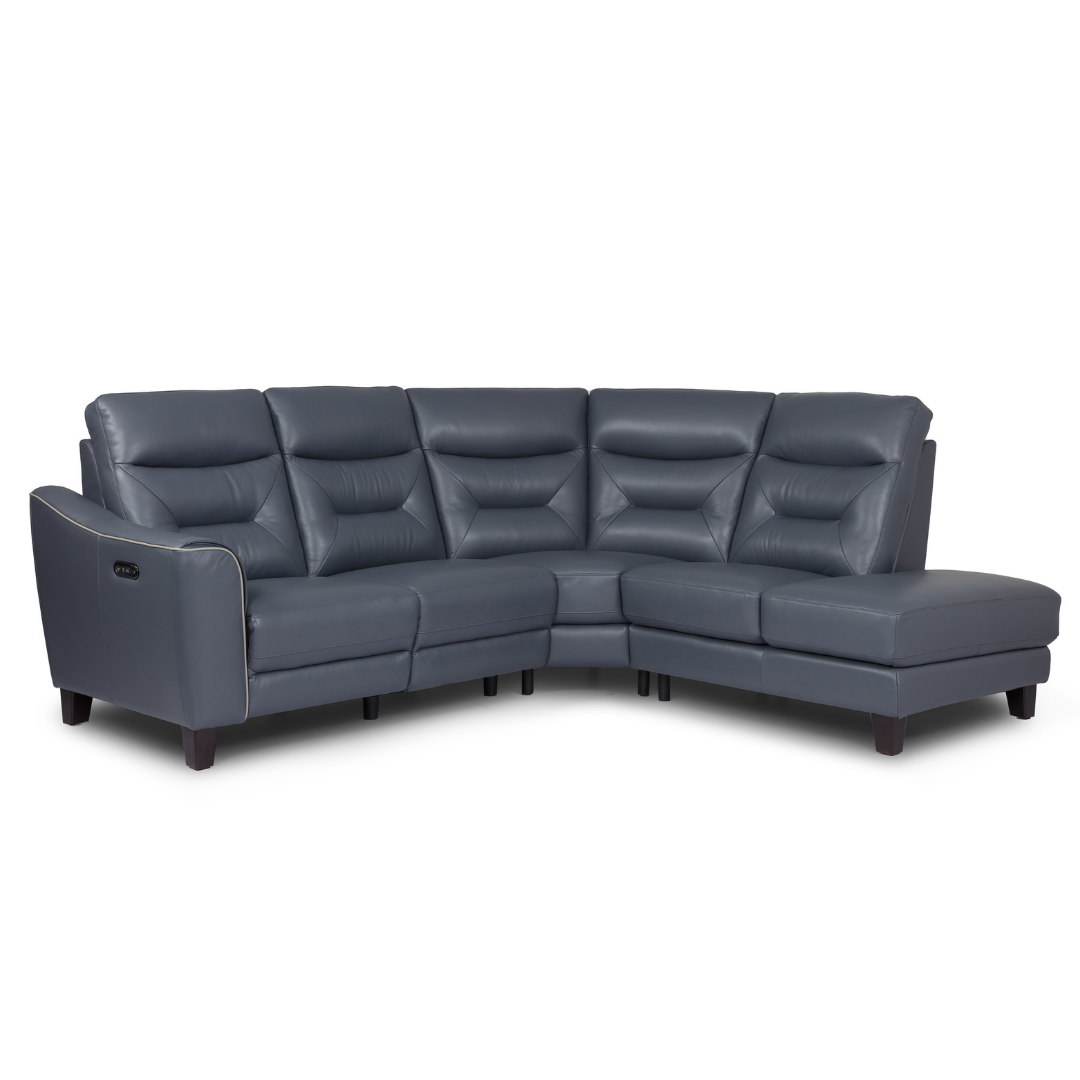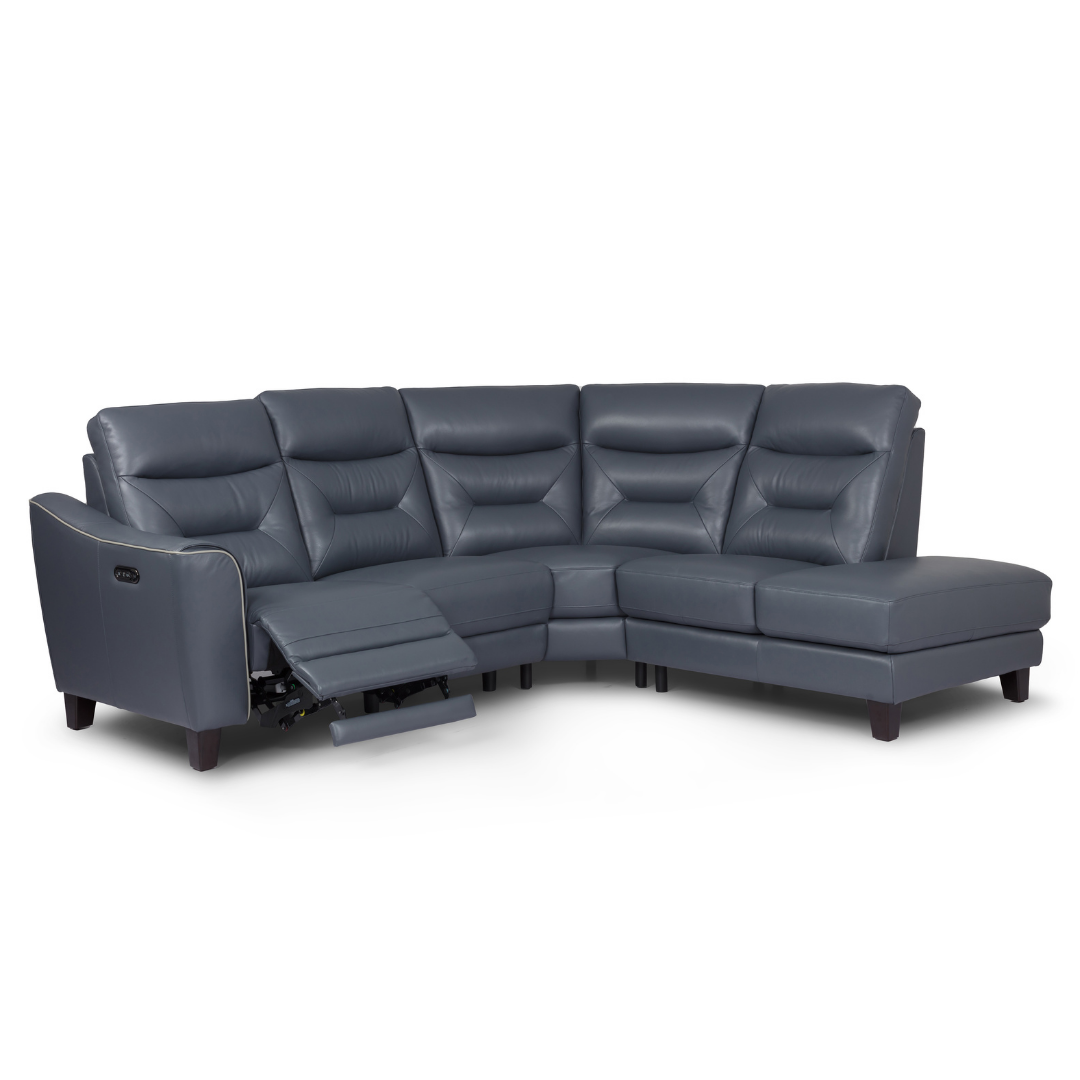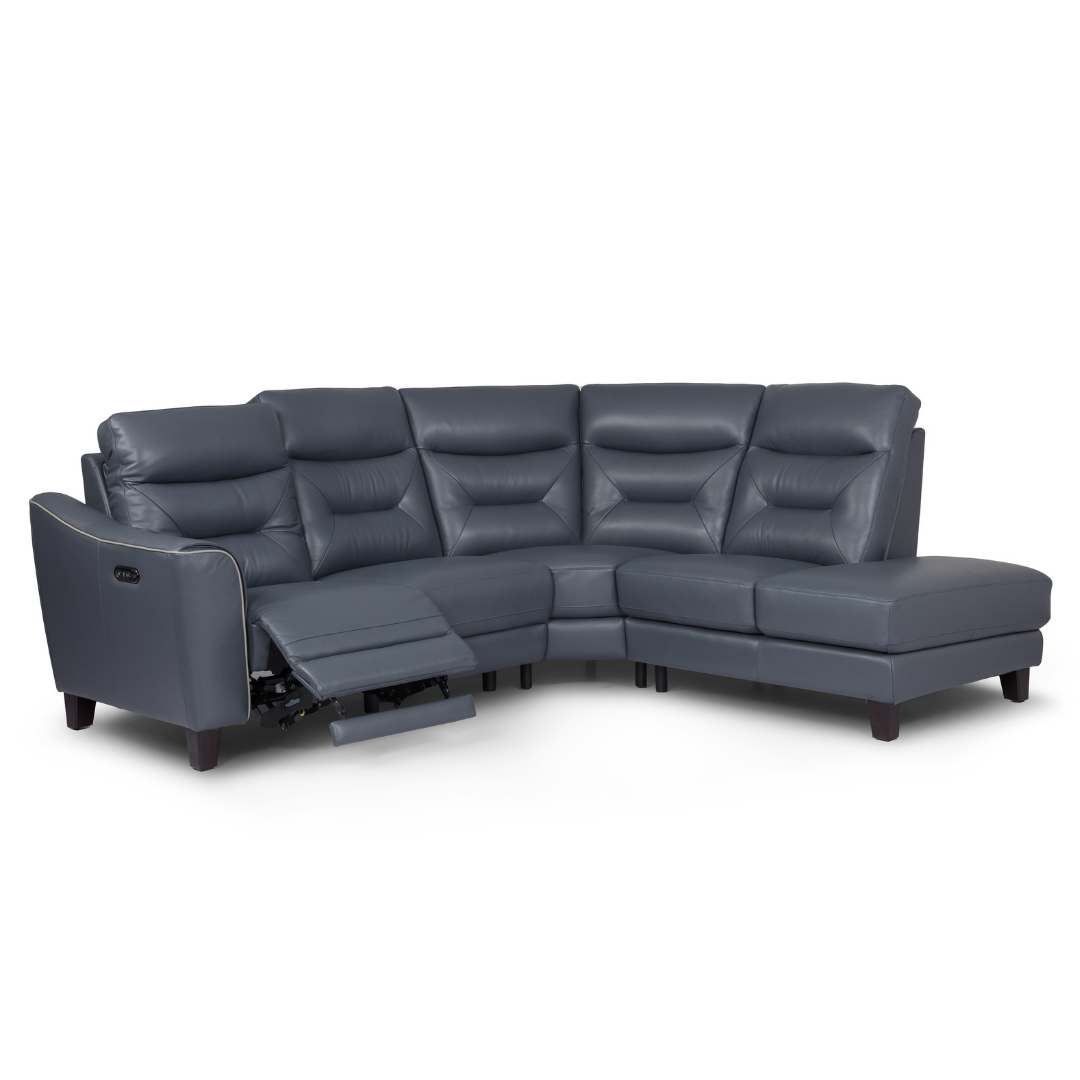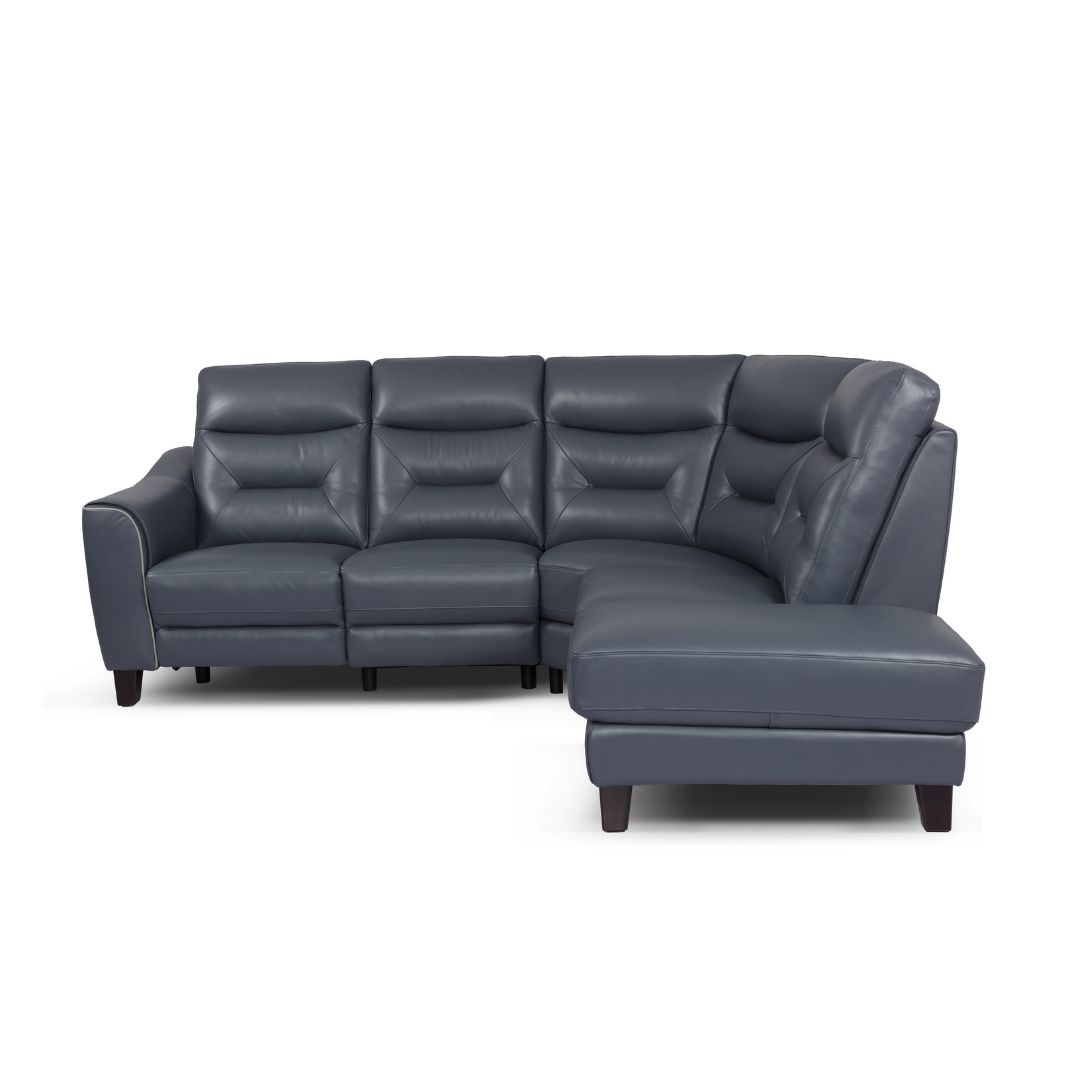 Otta Corner Group Sofa
---
Blending the timeless charm of mid-century modern aesthetics with cutting-edge comfort technology, our Otta collection offers a one-of-a-kind relaxation experience. Crafted with pocket sprung seats to provide steadfast support, Otta features a tall backrest that cradles your neck and head, and its power head tilt functionality allows for personalized positioning.

This sophisticated range provides an array of options to complement your living area. Select your preferred premium leather or fabric, available in various elegant colour palettes, some featuring contrasting piping details.
The Otta range comprises a three-seater sofa, a two-seater sofa, and a chair, all equipped with power recline and head tilt features. Additionally, there's a chaise end unit with a power reclining end seat, complete with power head tilt for added comfort. Elevate your relaxation with a coordinating footstool, perfect for enhancing your living space.

Available in the following recliner options:

Dimensions are Length x Depth x Height in centimetres

- 2 Seat End Terminal Power Recline: 144 x 99 x 105
- 2 Seat End Terminal Static: 144 x 99 x 105
- 1 Seat End Terminal Power Recline with Head Tilt: 83 x 99 x 105
- 1 Seat End Terminal Power Recline: 83 x 99 x 105
- 1 Seat End Terminal Static: 83 x 99 x 105
- Wedge Corner: 113 x 113 x 105
- Middle Seat: 61 x 99 x 105
- End Chaise (left or right): 112 x 99 x 105