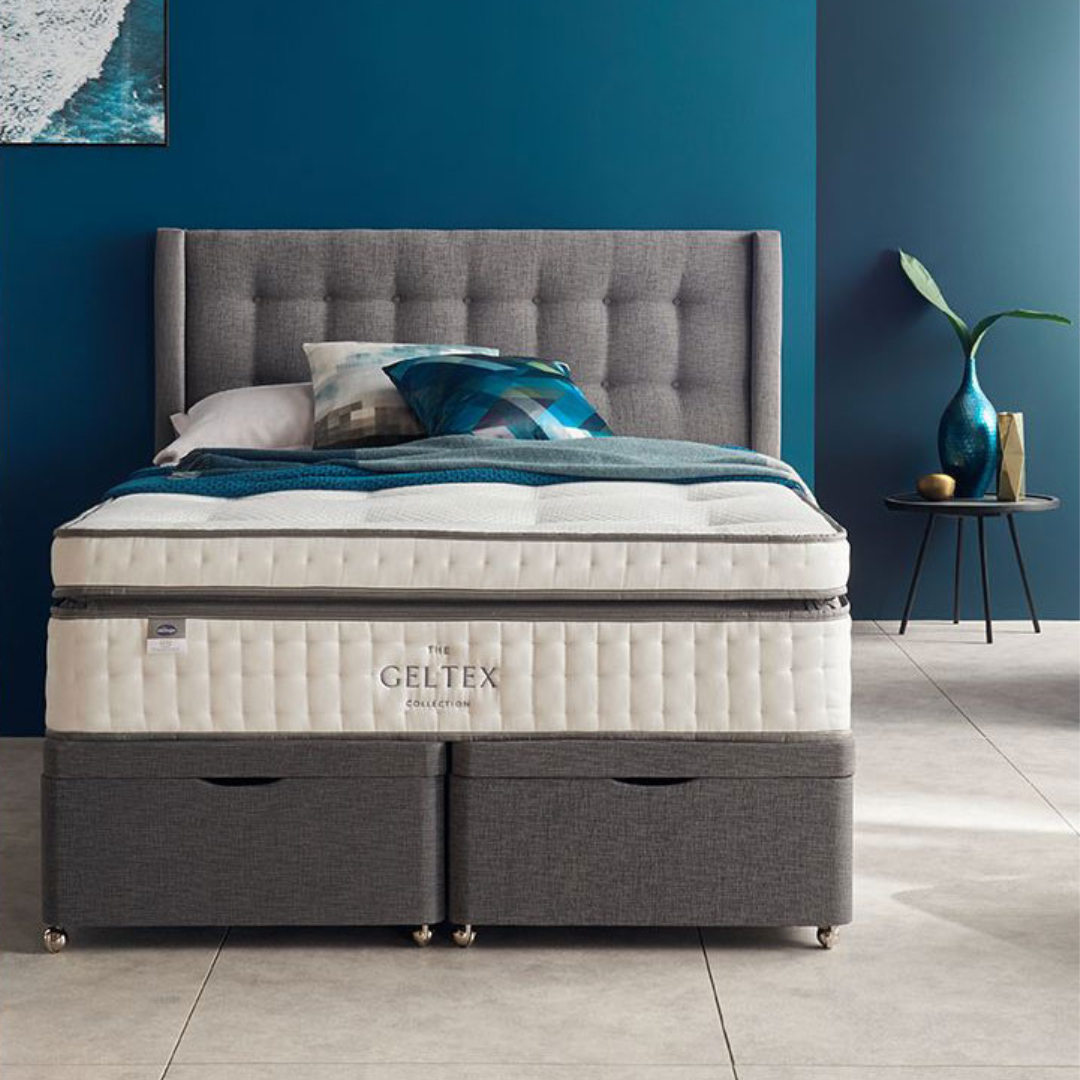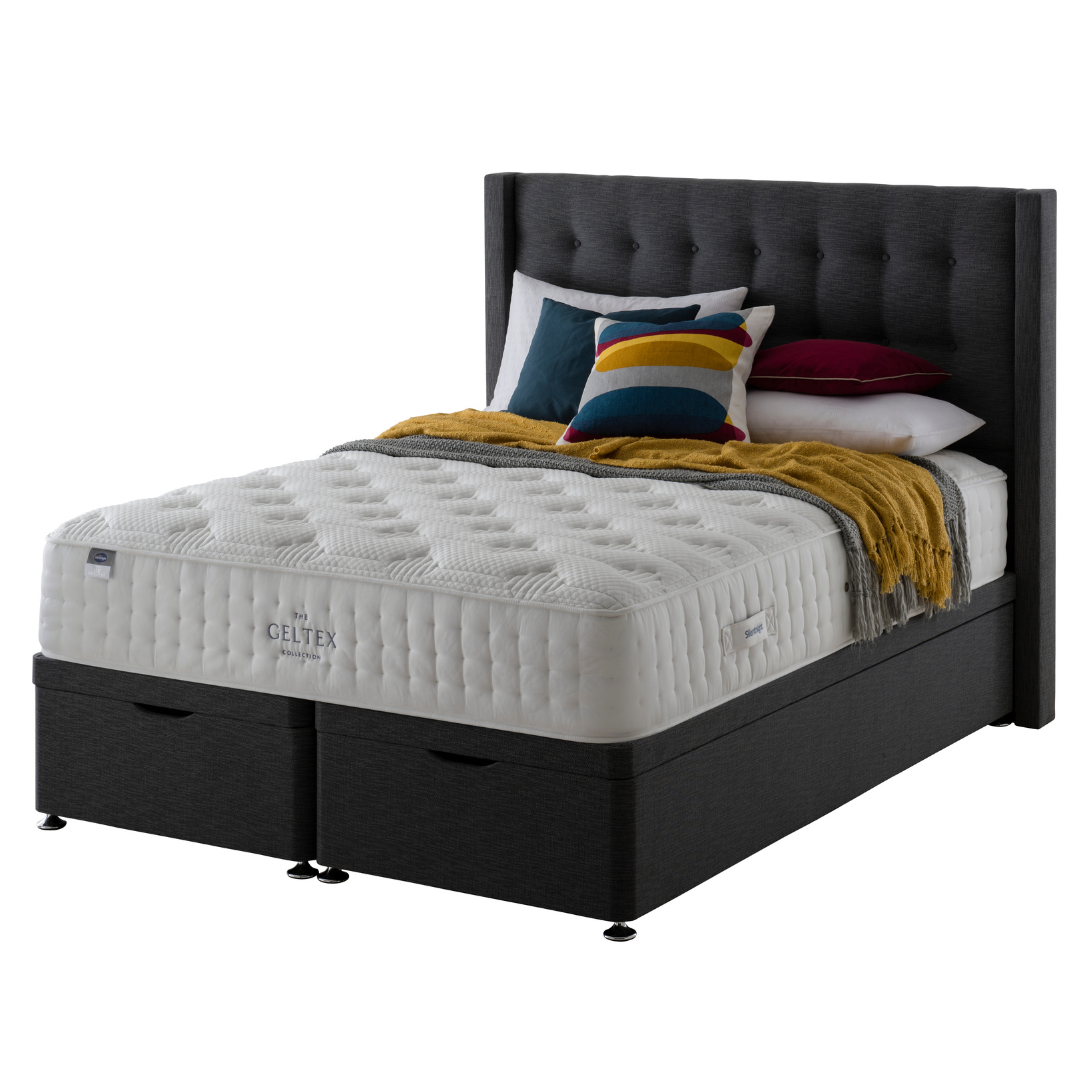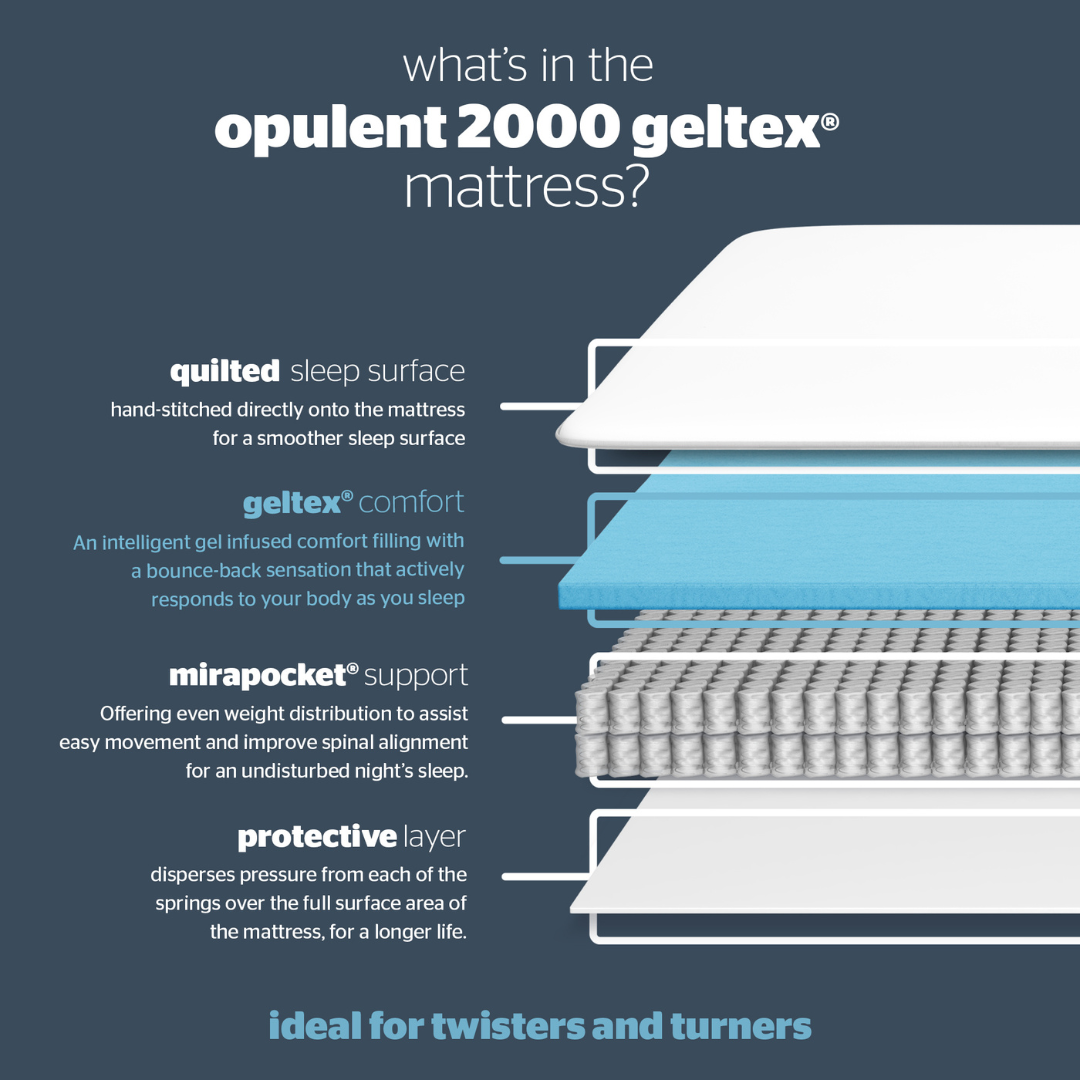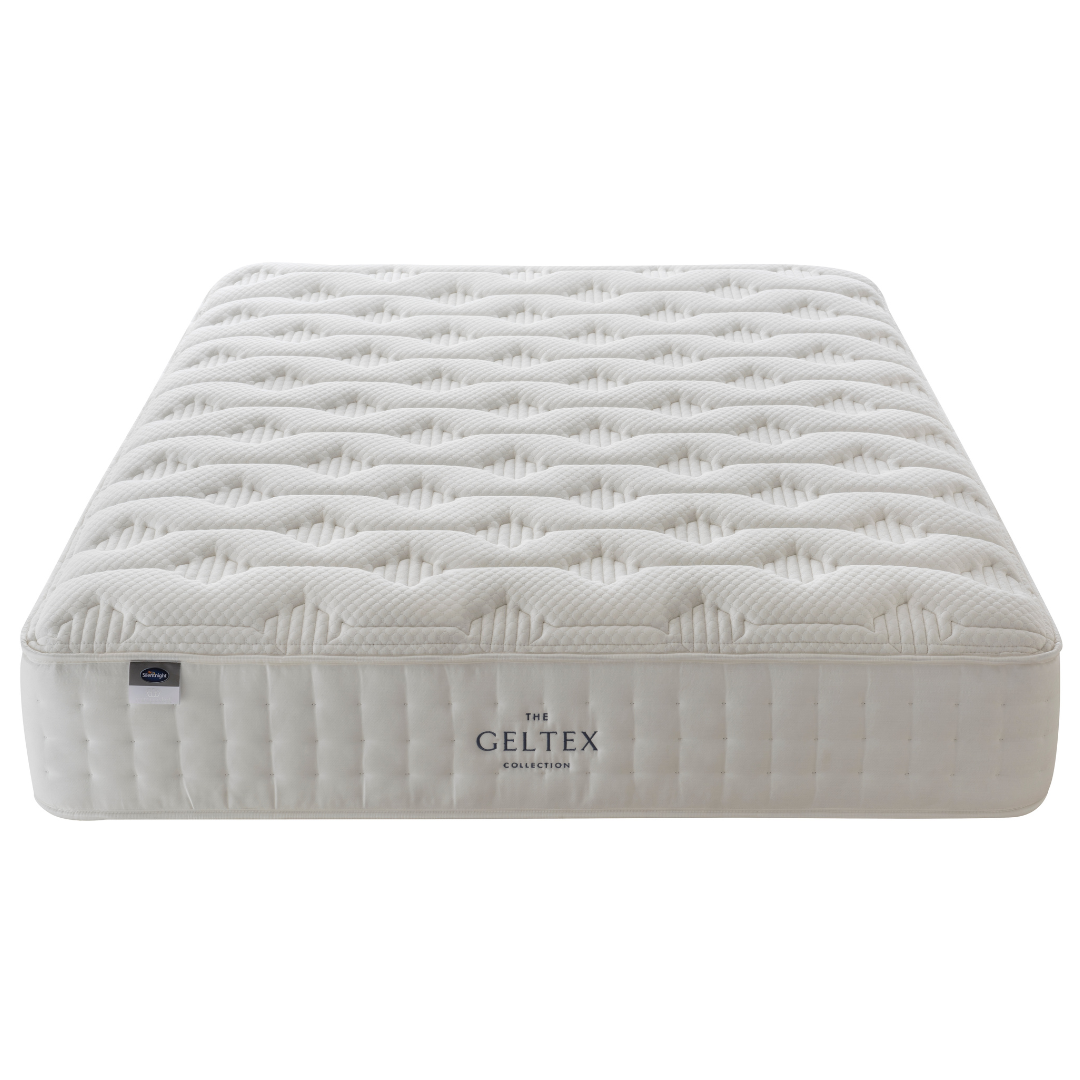 Opulent Mattress
---
The Opulent Geltex from Silentnight is a fantastic choice for those seeking superior support, coupled with temperature-regulating Geltex, especially if you tend to get too warm during the night. This single-sided, easy-care mattress, featuring a sumptuous quilted cover, offers a host of advantages. Let's delve into its remarkable benefits:

Mirapocket Spring System:
Silentnight's Mirapocket system excels in body moulding and pressure relief, setting the standard for support and comfort. The Opulent Geltex is equipped with 2000 springs, delivering a medium tension that's particularly well-suited for side sleepers. The softer tension on one end of the spectrum offers essential cushioning for your shoulders and hips when lying on your side, promoting healthy spine alignment during slumber. These independently moving pocket springs provide comprehensive body support and even weight distribution, ensuring you wake up feeling refreshed and revitalized.

Cooling Geltex Layer:
For those who tend to overheat at night, the cooling Geltex layer in the Opulent is a game-changer. This comfort layer is infused with an intelligent gel designed to keep you comfortably cool. Its open cell structure enhances breathability and prevents overheating, contributing to a refreshing night's sleep. Furthermore, this comfort layer adapts to the contours of your body as you rest, so you wake up feeling fully supported and rejuvenated.

- Single Bed Dimensions: 90cm width x 190cm length
- Double Bed Dimensions: 135cm Width x 190cm length
- King Size Bed Dimensions: 150cm Width x 200cm length
- Super King Size Bed Dimensions: 180cm Width x 200cm length