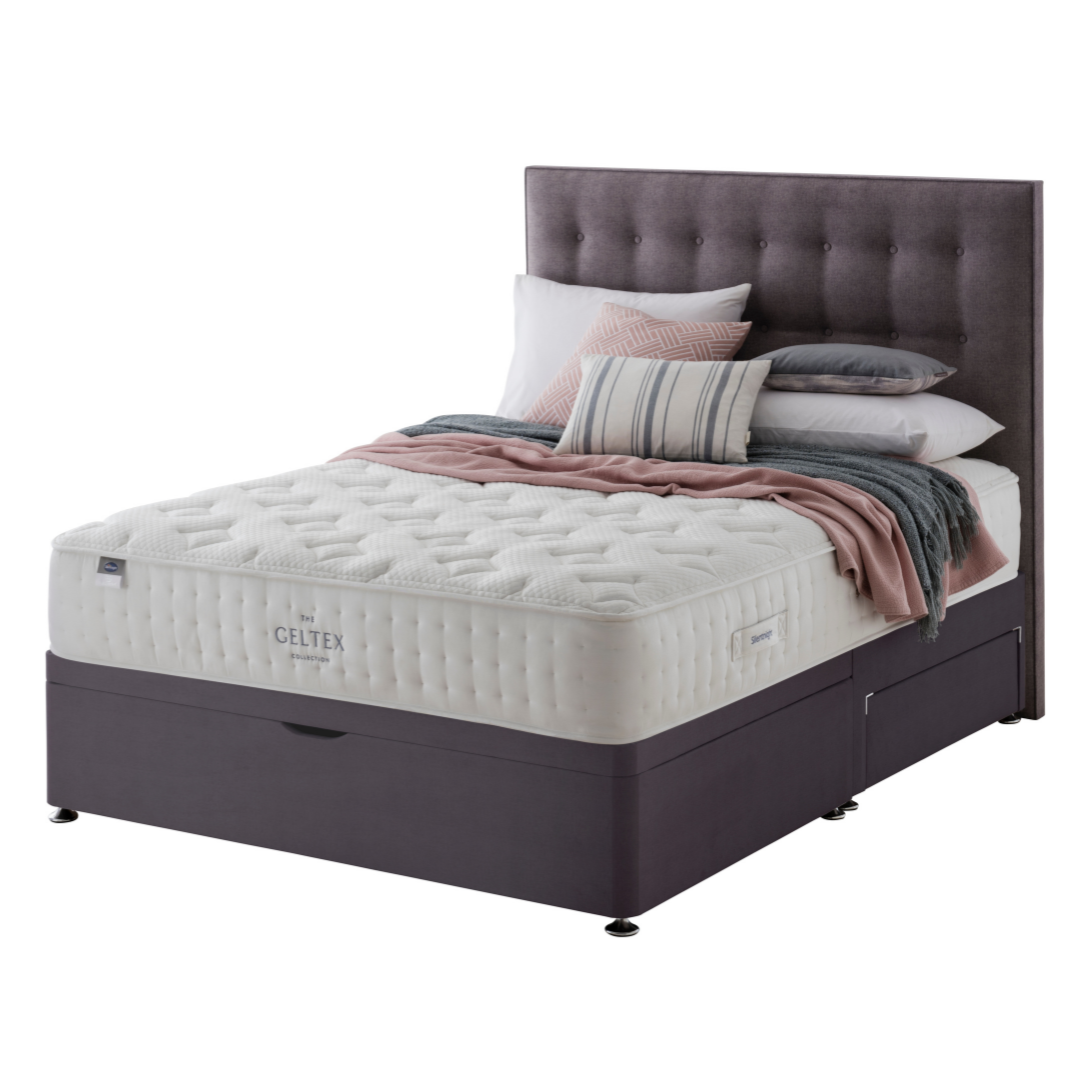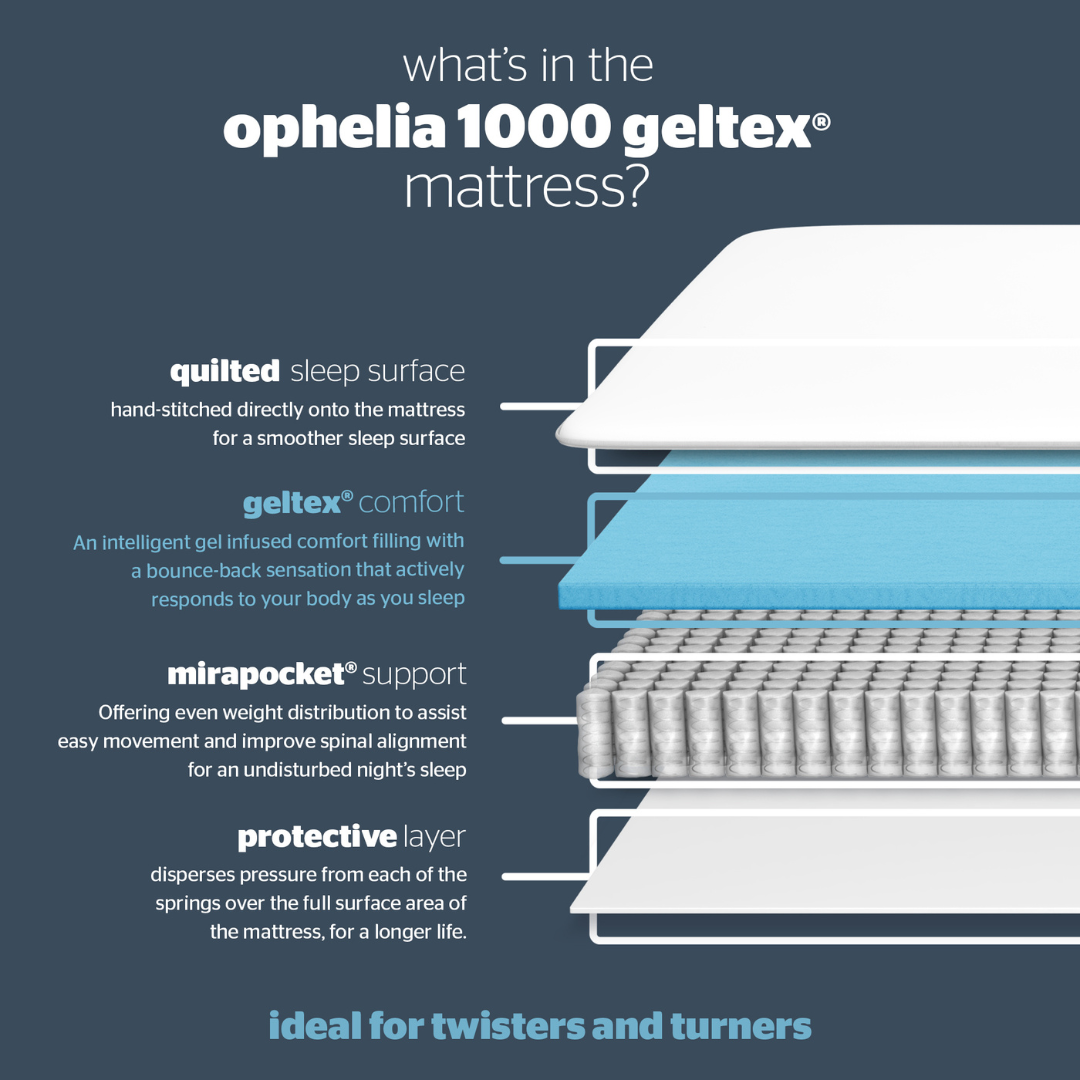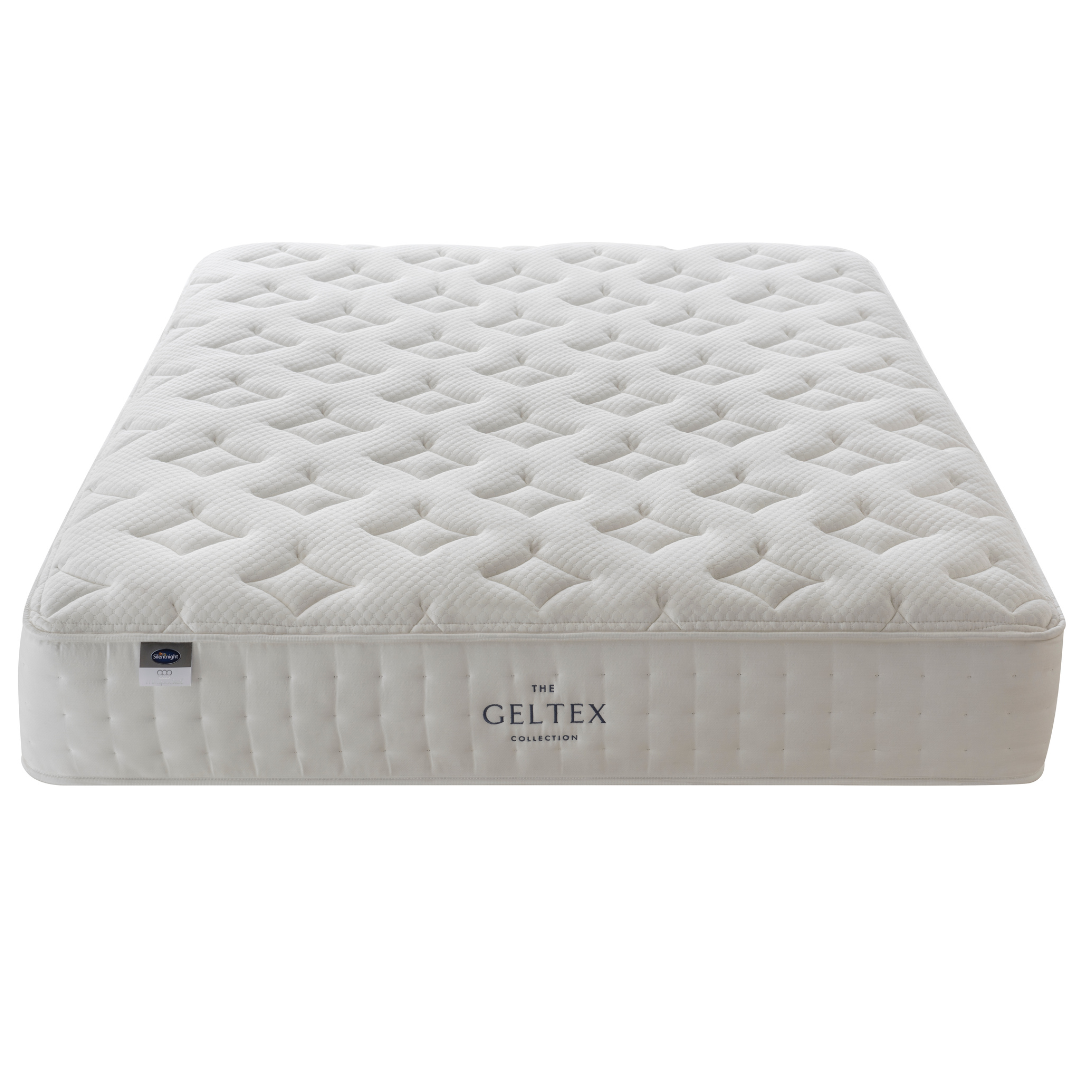 Ophelia Mattress
---
The Silentnight Ophelia Geltex 1000 Mattress boasts an array of exceptional features:

• 1000 zoned Mirapocket spring system for optimal support
• Incorporating a 4cm Geltex comfort layer for added comfort
• Mattress depth of 30cm
• Easy-care design – no need to flip
• Suitable for use on both bedsteads and divans

Experience the Geltex Pocket 1000:
Discover the remarkable bounce-back sensation that actively responds to your body as you sleep, leaving you fully re-energized upon waking. Geltex's extra-breathable nature creates a cooler sleeping environment, as it is specifically engineered to optimize airflow and prevent overheating. Its renowned responsive and flexible structure ensures pressure relief and comprehensive body support, making it ideal for soothing any aches and pains.

Balanced Support:
Featuring a dual layer of 1000 Mirapocket springs, this intelligently designed spring system harmonizes with your unique shape, delivering personalized support precisely where you need it most.

Aesthetic and Practical:
The mattress is not only a treat for your body but also a delight for the eyes. Its smooth, knitted, and micro-quilted cover is as comfortable as it is visually pleasing. Furthermore, it's expertly hand-tufted to keep all the luxurious fillings securely in place.

Convenient Maintenance:
This mattress is designed to be hassle-free, as it's single-sided, eliminating the need for flipping. Instead, a simple top-to-bottom rotation every three months, using the built-in turning handles, will help keep it in the impeccable condition you expect.

Allergy-Friendly:
Endorsed by Allergy UK, this mattress is an excellent choice for allergy sufferers. The mattress cover is infused with Purotex, providing protection against dust mites and other allergens, ensuring a healthier sleep environment.

Warranty:
Rest easy knowing your investment is secure with a 5-year warranty.

Please be aware that the price specified covers the mattress only and does not include any accessories. Also, consider that our mattress firmness ratings are based on our personal assessments, and individual perceptions of firmness can vary greatly, meaning what one person may consider firm, another might perceive as medium. Your personal comfort is of utmost importance.

- Single Bed Dimensions: 90cm width x 190cm length
- Double Bed Dimensions: 135cm Width x 190cm length
- King Size Bed Dimensions: 150cm Width x 200cm length
- Super King Size Bed Dimensions: 180cm Width x 200cm length