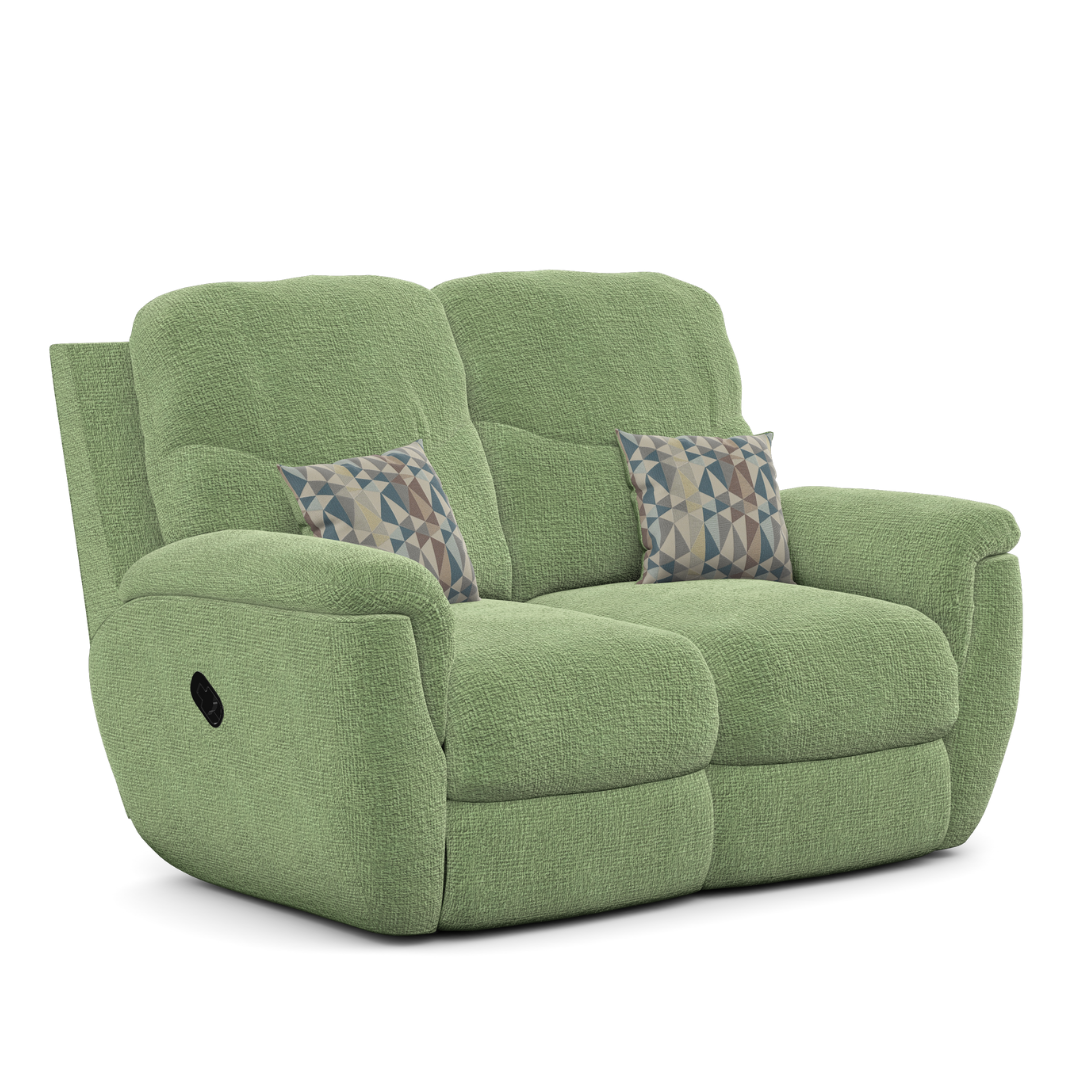 Jones 2 Seater Sofa
---
Certainly destined to be the heart of your home, the Jones two-seater sofa embodies all the qualities that a traditional La-Z-Boy sofa is celebrated for, all wrapped within a compact design. Brimming with comfort, it features deep-fill cushions, a high back, and full chaise leg rests, making relaxation effortless with Jones.

You have the freedom to choose from a power recliner, manual latch recliner, or a static sofa, ensuring that your seating perfectly matches your preferences. To elevate the aesthetics, each three-seater sofa, two-seater sofa, and armchair are accompanied by accent cushions in matching or contrasting fabrics.

If you're in search of a Riser Recliner chair, it's also available within this range, offering an additional level of convenience and comfort. To round off your room, you can opt for a storage or standard footstool, adding the finishing touch to your space.

Available in the following recliner options:

Dimensions are Length x Depth x Height in centimetres.

2 Seater Power Recliner Sofa: 155 x 105 x 79
2 Seater Static Sofa: 155 x 105 x 79