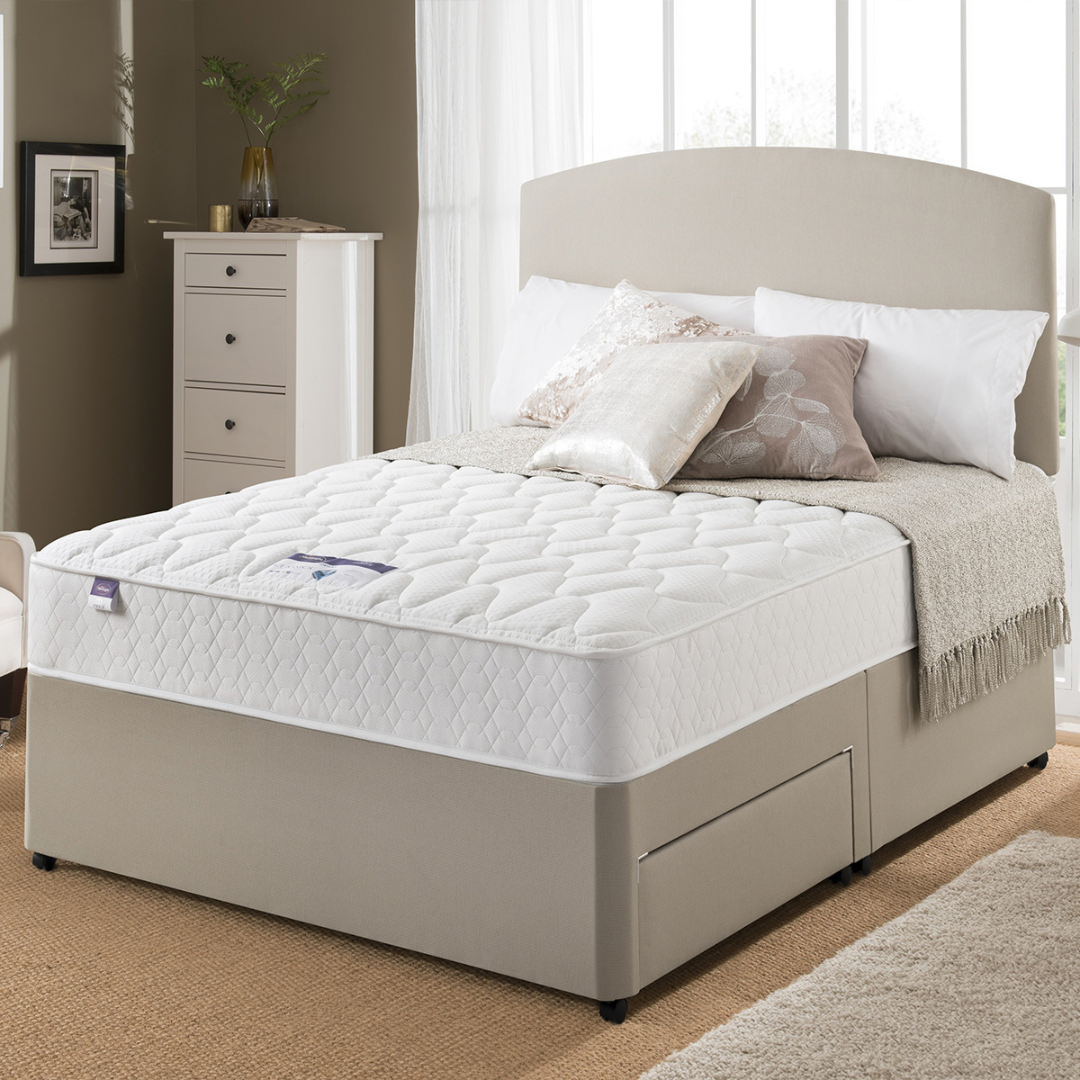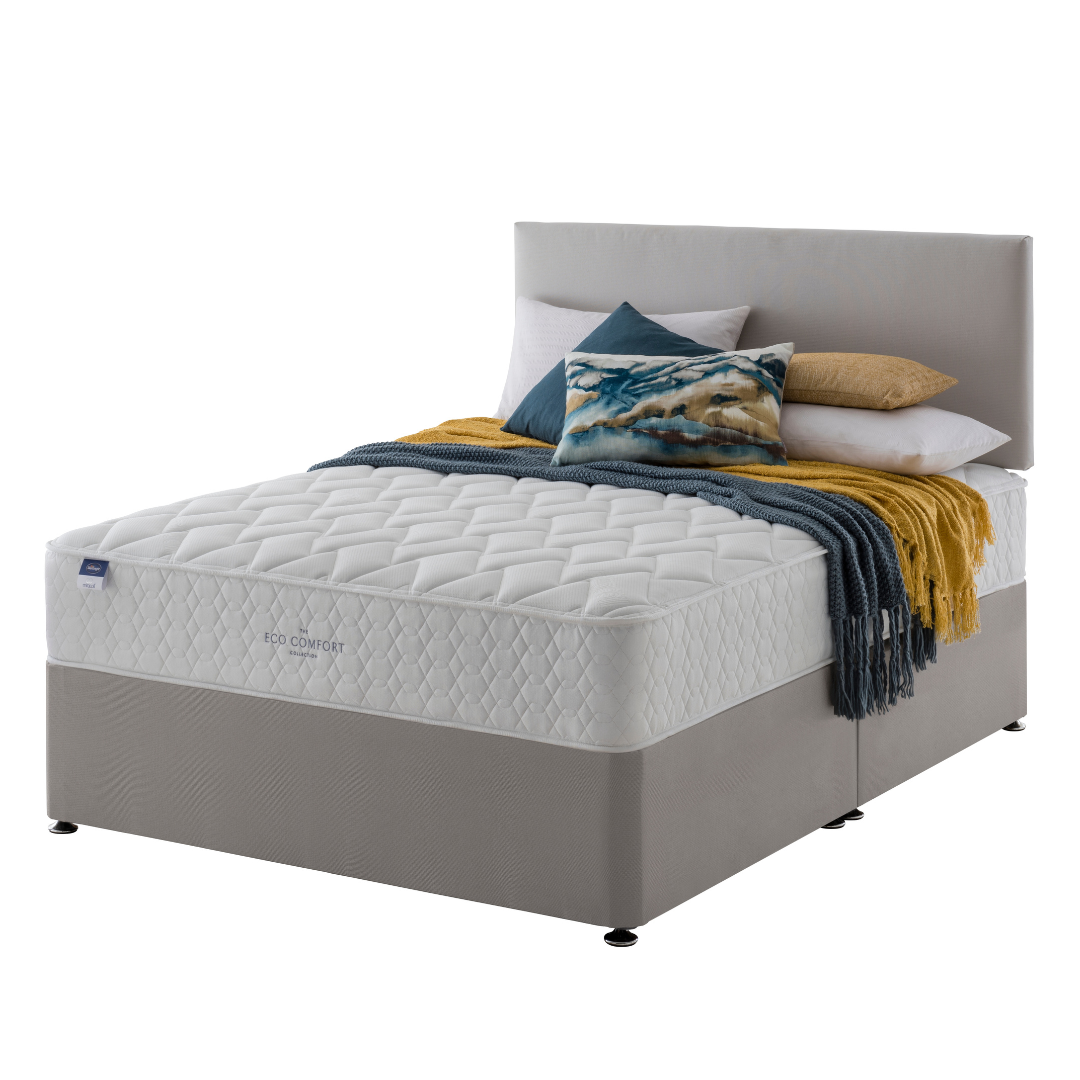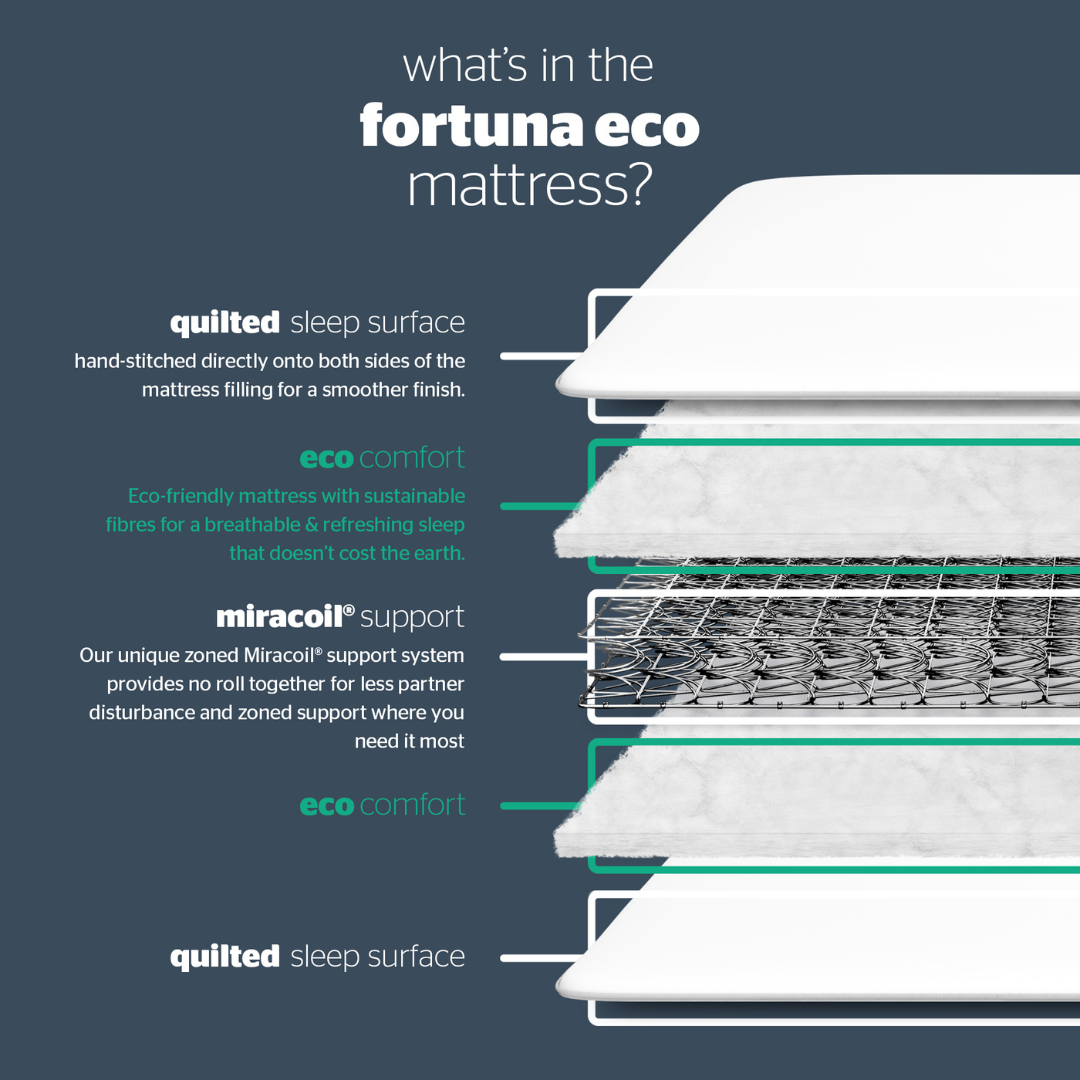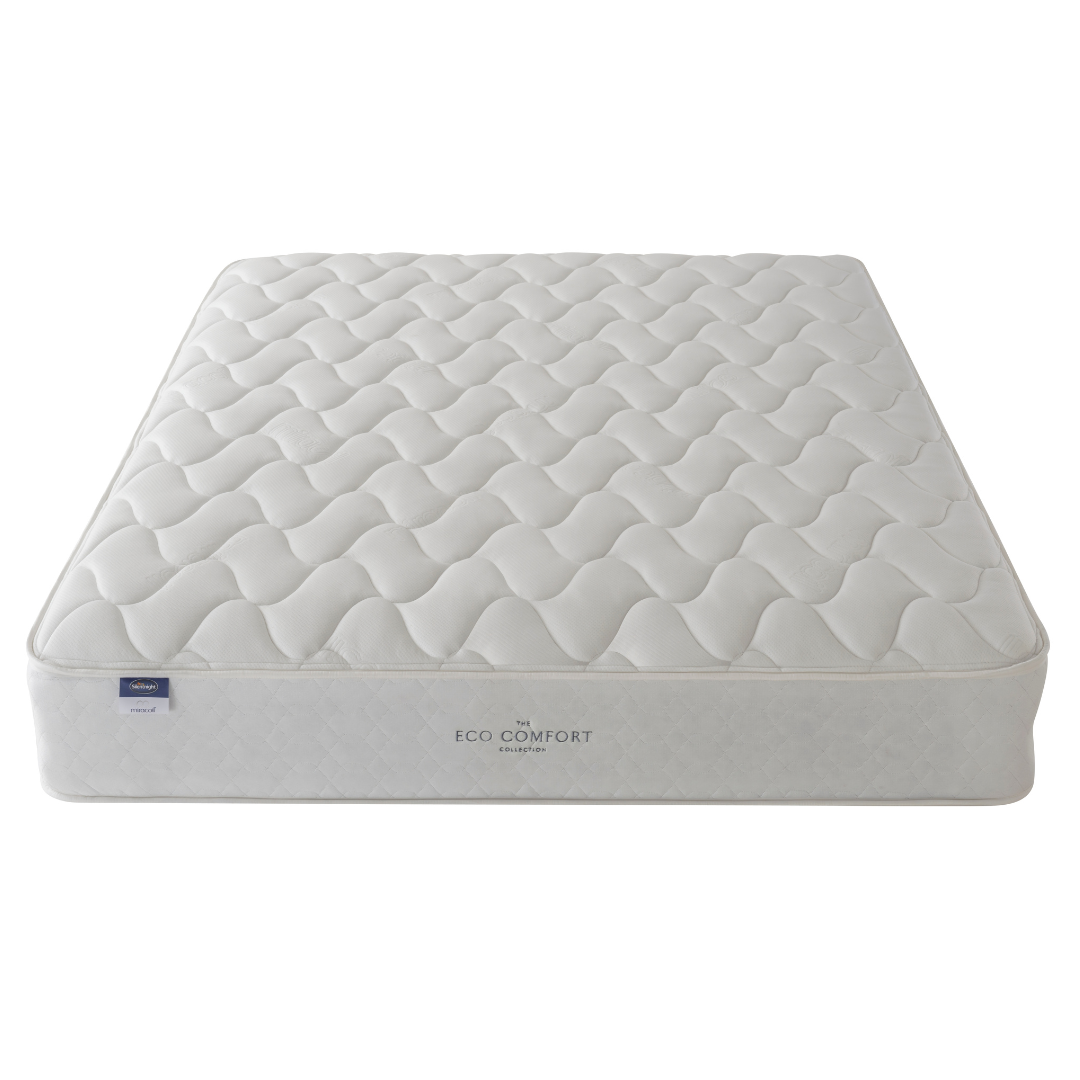 Fortuna Eco Mattress
---
For a rejuvenating night's rest, the Fortuna Eco by Silentnight is the ideal choice. This double-sided mattress not only offers extended durability but also comes with a luxurious quilted cover, ensuring both lasting comfort and reliability.

Featuring Silentnight's innovative Miracoil springs combined with their EcoComfort Fibre, the Fortuna Eco boasts a range of remarkable qualities.

Enhanced Support:
The Miracoil springs, totaling 782 in number, provide a firmer level of support. This design is particularly well-suited for those who prefer sleeping on their back or front, as the firm tension contributes to optimal spine alignment in these positions. Moreover, Silentnight's Miracoil system is skillfully engineered to minimize partner disturbance, thanks to its no-roll-together technology.

Eco-Friendly Comfort:
Silentnight has a well-deserved reputation for introducing original systems and materials, and the Fortuna Eco is no exception. You can sleep soundly knowing that you're resting on an environmentally conscious mattress, thanks to the EcoComfort Fibre, crafted from recycled plastic bottles. This innovative material not only promotes a breathable and revitalizing sleeping environment but also means that you've made a positive contribution by diverting over 150 plastic bottles from ending up in landfills or polluting our oceans.

- Single Bed Dimensions: 90cm width x 190cm length
- Double Bed Dimensions: 135cm Width x 190cm length
- King Size Bed Dimensions: 150cm Width x 200cm length
- Super King Size Bed Dimensions: 180cm Width x 200cm length