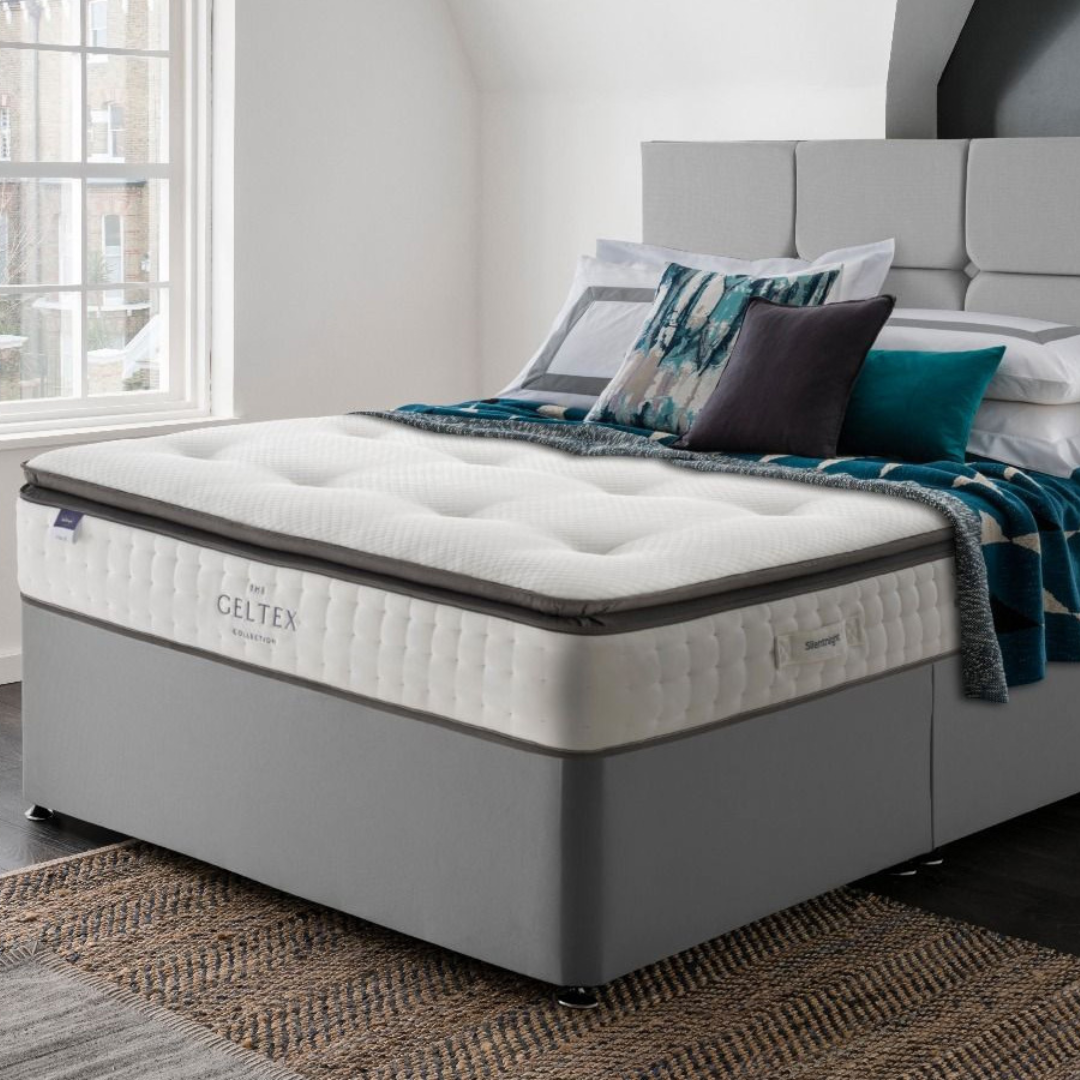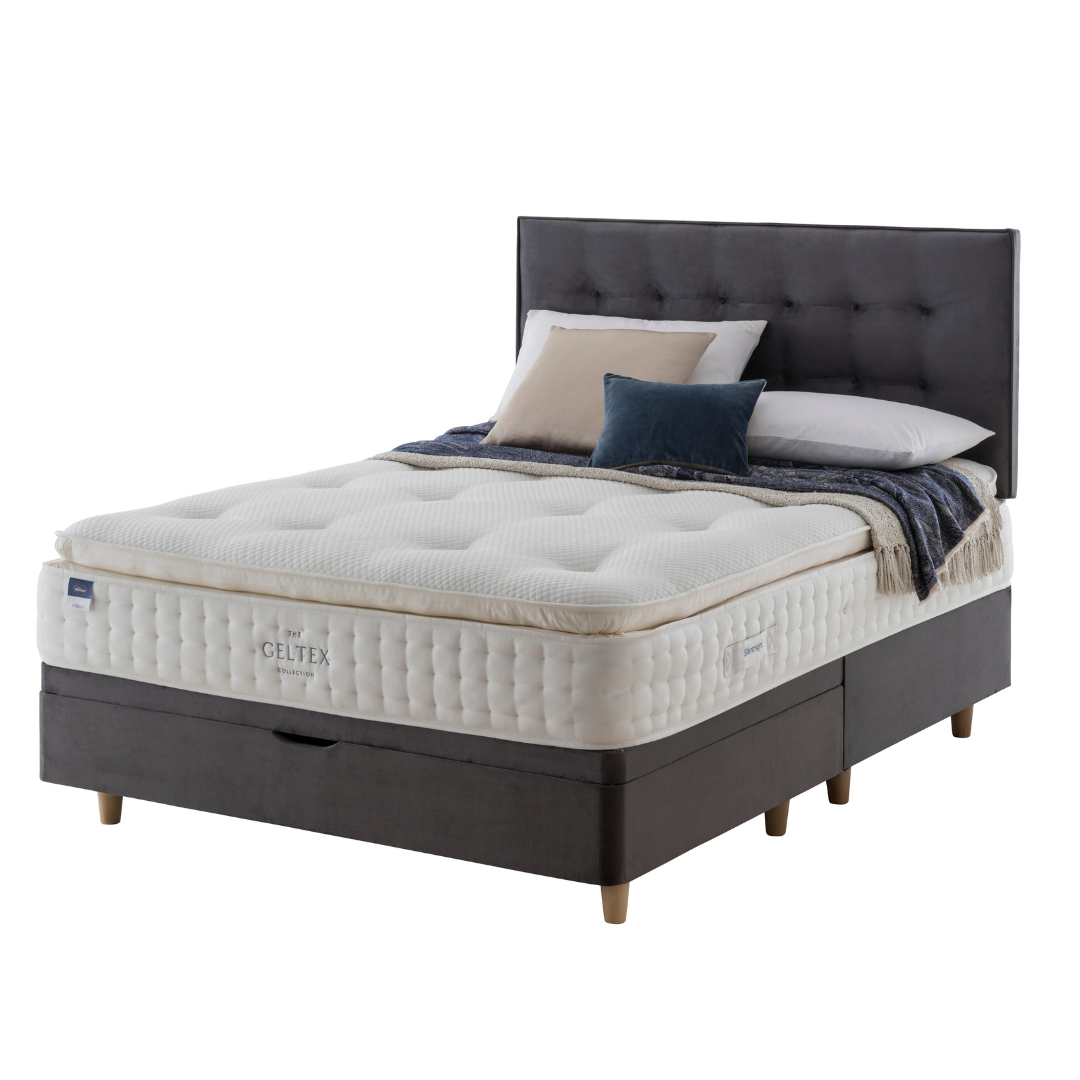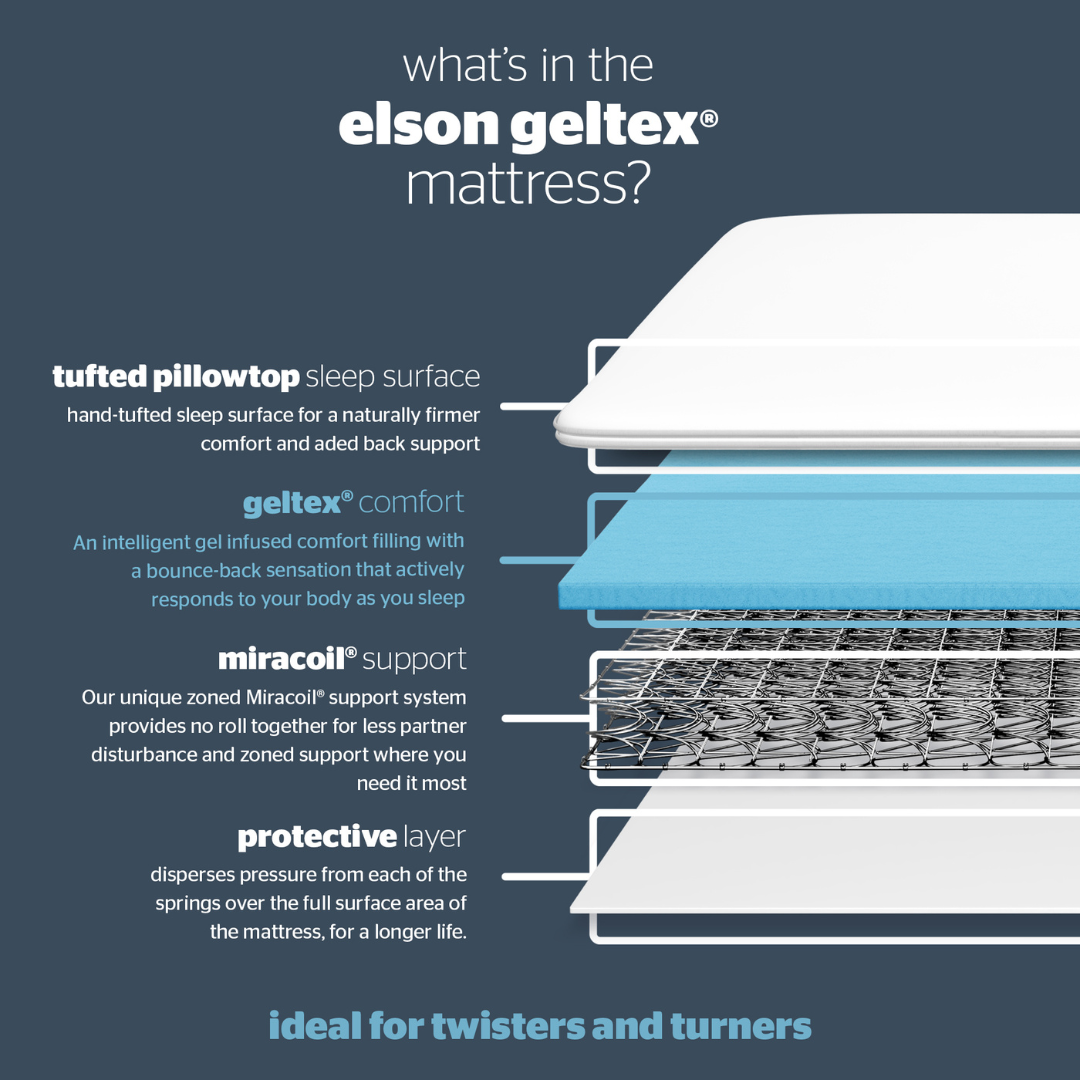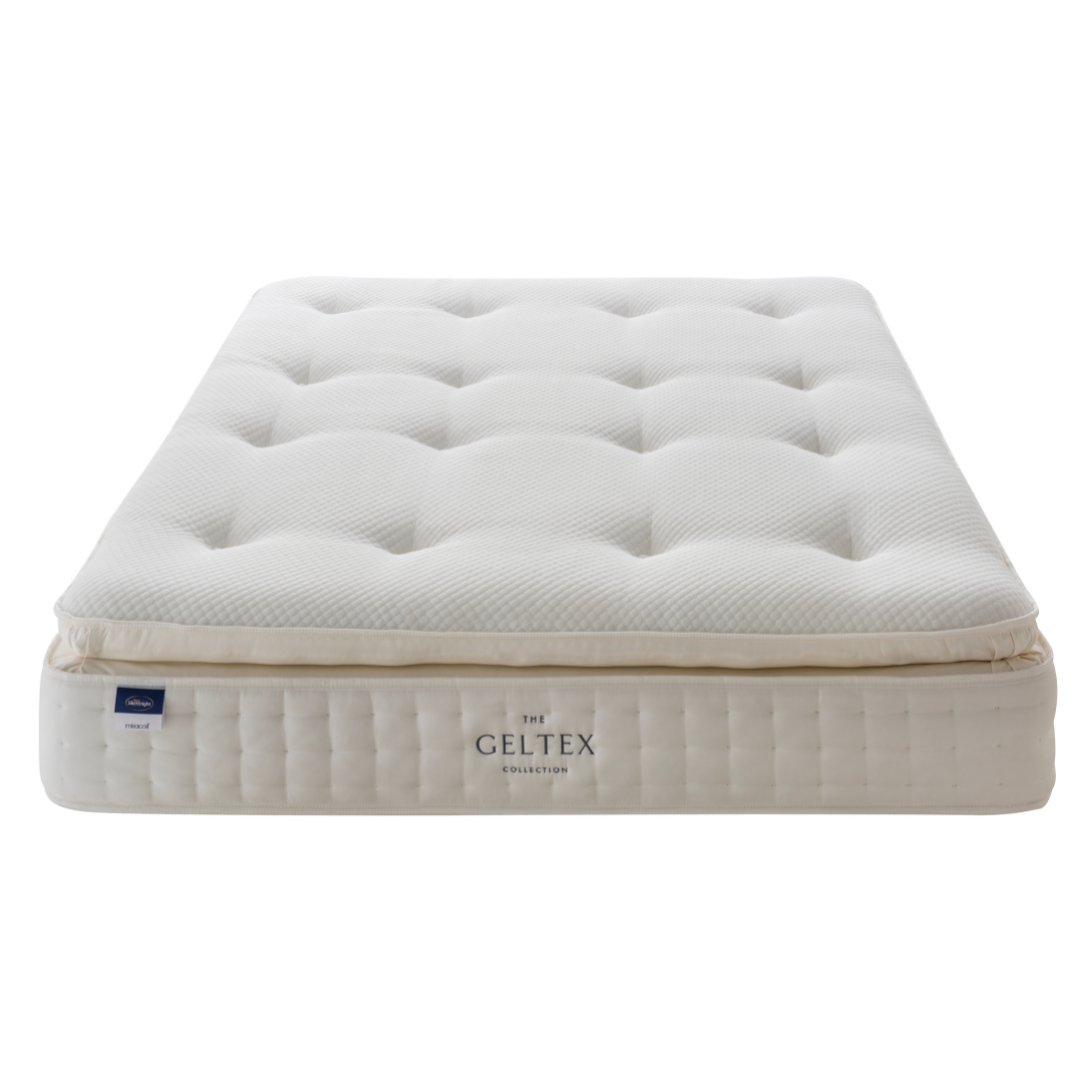 Elson Mattress
---
If you're in search of a sleep solution that can effectively regulate your body temperature during the night, look no further than the Elson Geltex by Silentnight. This mattress combines Silentnight's innovative Miracoil spring system with a medium support tension, making it an excellent choice for side sleepers.

The pillow-top layer provides a delightful bounce-back sensation that conforms to your body's contours as you slumber, ensuring you wake up feeling thoroughly supported with your spine aligned in a healthy position.

What sets the Elson Geltex apart is the inclusion of Geltex, a material that prevents overheating. This extra-breathable substance efficiently wicks away excess moisture and heat, enabling a steady flow of cool air, so you can enjoy a comfortable temperature throughout the night.

- Single Bed Dimensions: 90cm width x 190cm length
- Double Bed Dimensions: 135cm Width x 190cm length
- King Size Bed Dimensions: 150cm Width x 200cm length
- Super King Size Bed Dimensions: 180cm Width x 200cm length