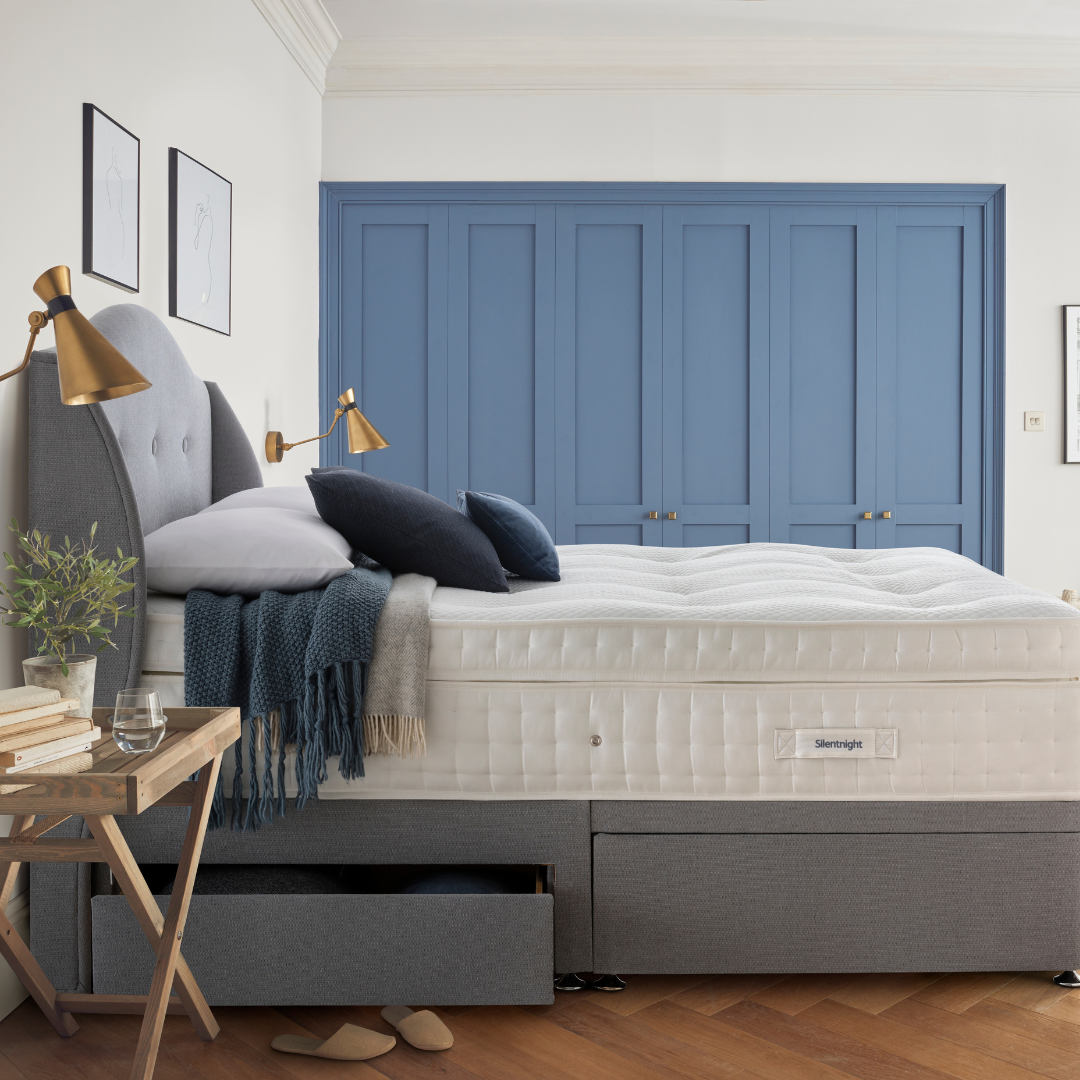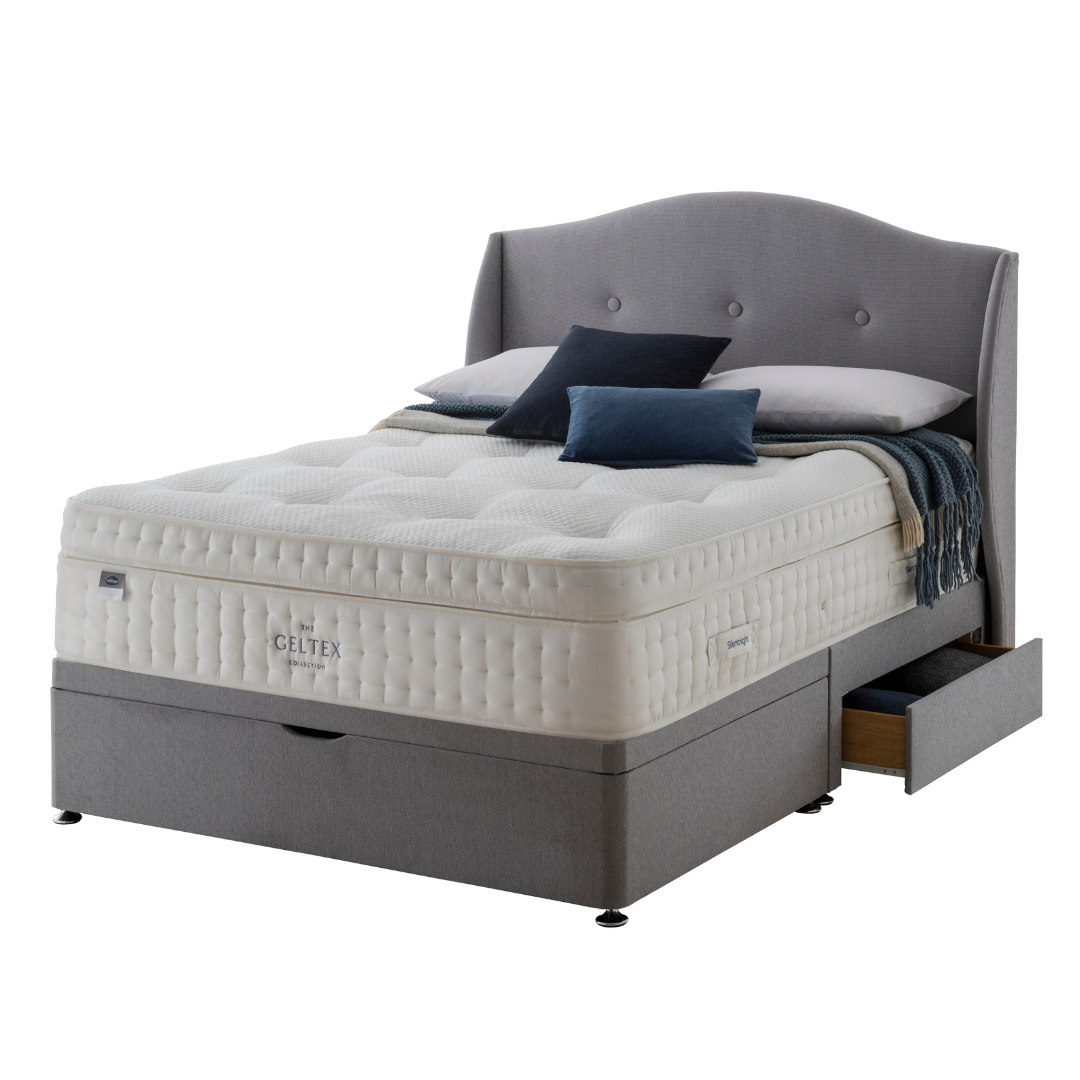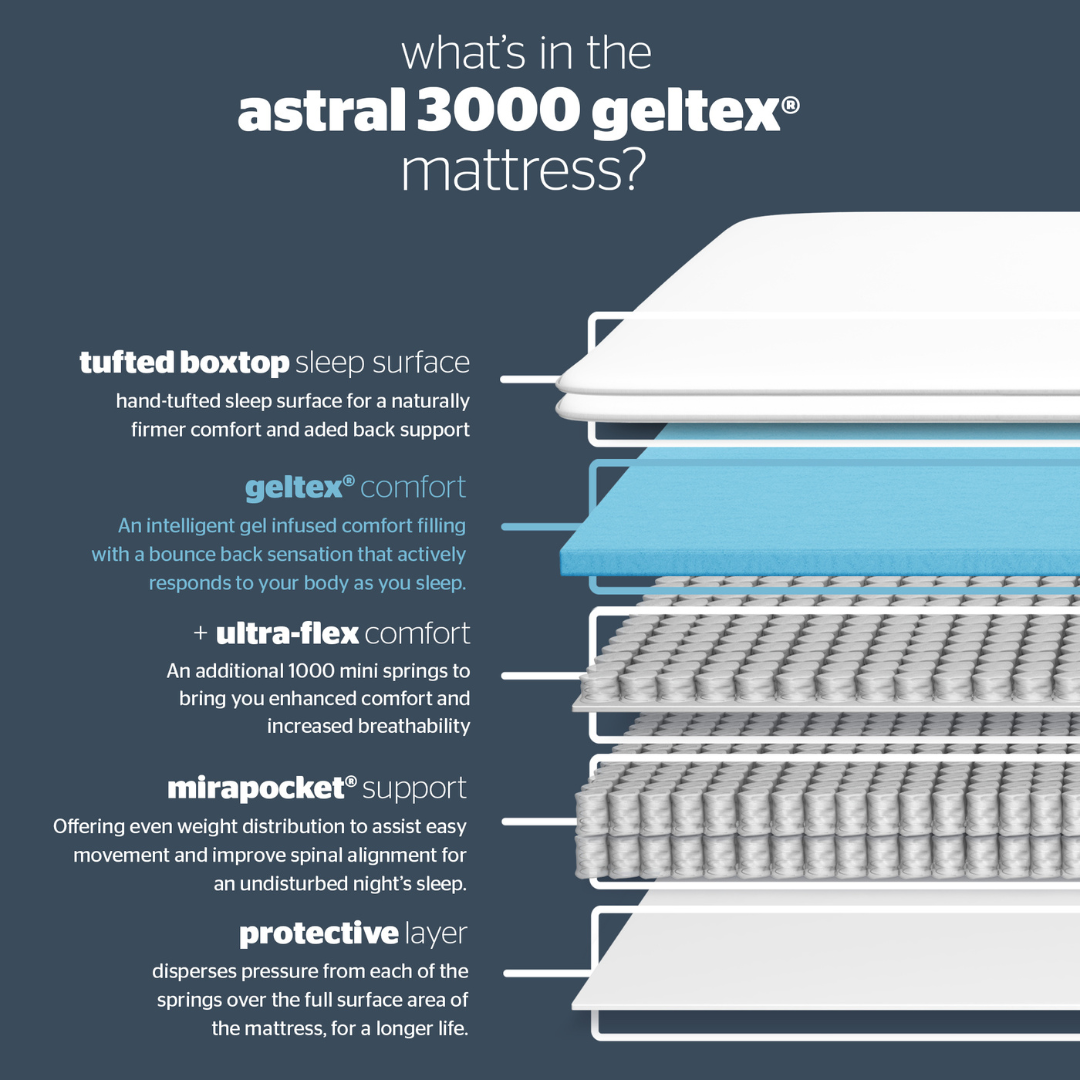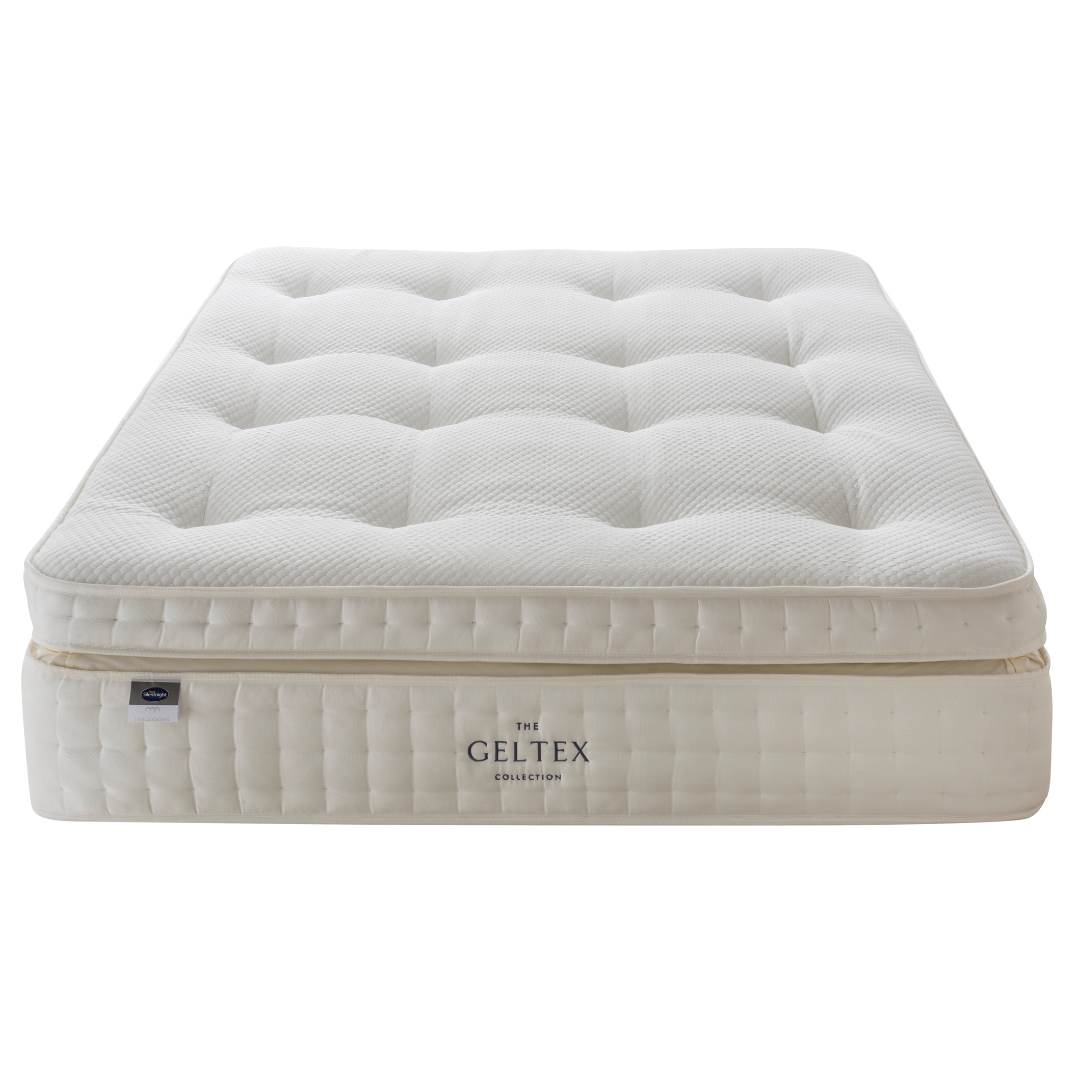 Astral Mattress
---
The Silentnight Geltex Ultra 3000 Mirapocket Medium Mattress - an exquisite fusion of comfort, support, and relief from pressure.

Indulge in unparalleled comfort night after night, thanks to the 11cm layer of Geltex and Ultraflex.

Geltex is ingeniously engineered to enhance airflow and avert overheating, celebrated for its responsive and adaptable structure. As a result, you'll experience both pressure relief and comprehensive body support, providing respite for those persistent aches and pains.

1000 Ultraflex mini pocket springs artfully adapt to your body's movements and weight, delivering an oasis of comfort. The outcome? A deeper, more tranquil slumber.

Meticulously crafted, this mattress showcases a dual layer of 2000 Mirapocket springs and 1000 Ultraflex mini pocket springs. These intelligently designed spring systems harmonize with your unique contours, supplying tailored support to where it's needed most.

You have the freedom to choose your preferred firmness level – opt for either MEDIUM SOFT or MEDIUM FIRM, based on your personal preference.

Beyond its exceptional comfort, this mattress boasts an aesthetically pleasing design. Its smooth, knitted, and micro-quilted cover not only feels sumptuous but also enhances the overall appeal. Moreover, it's expertly hand-tufted to secure all the luxurious fillings in place.

Maintaining your mattress is a breeze, as it's single-sided, eliminating the need for flipping. A simple rotation from top to bottom every three months, using the convenient built-in turning handles, will ensure it retains its pristine condition.

For those with allergies, rest easy knowing that this mattress is endorsed by Allergy UK. Its cover is infused with Purotex, offering protection against dust mites and other allergens, making it an ideal choice for allergy sufferers.

Please be aware that the price specified covers the mattress only and does not include any accessories. It's important to note that our mattress firmness ratings are based on our personal assessments. However, individual perceptions of firmness can vary greatly, meaning what one person may consider firm, another might perceive as medium. Your personal comfort is of utmost importance.

- Single Bed Dimensions: 90cm width x 190cm length
- Double Bed Dimensions: 135cm width x 190cm length
- King Size Bed Dimensions: 150cm width x 200cm length
- Super King Size Bed Dimensions: 180cm width x 200cm length